Kamala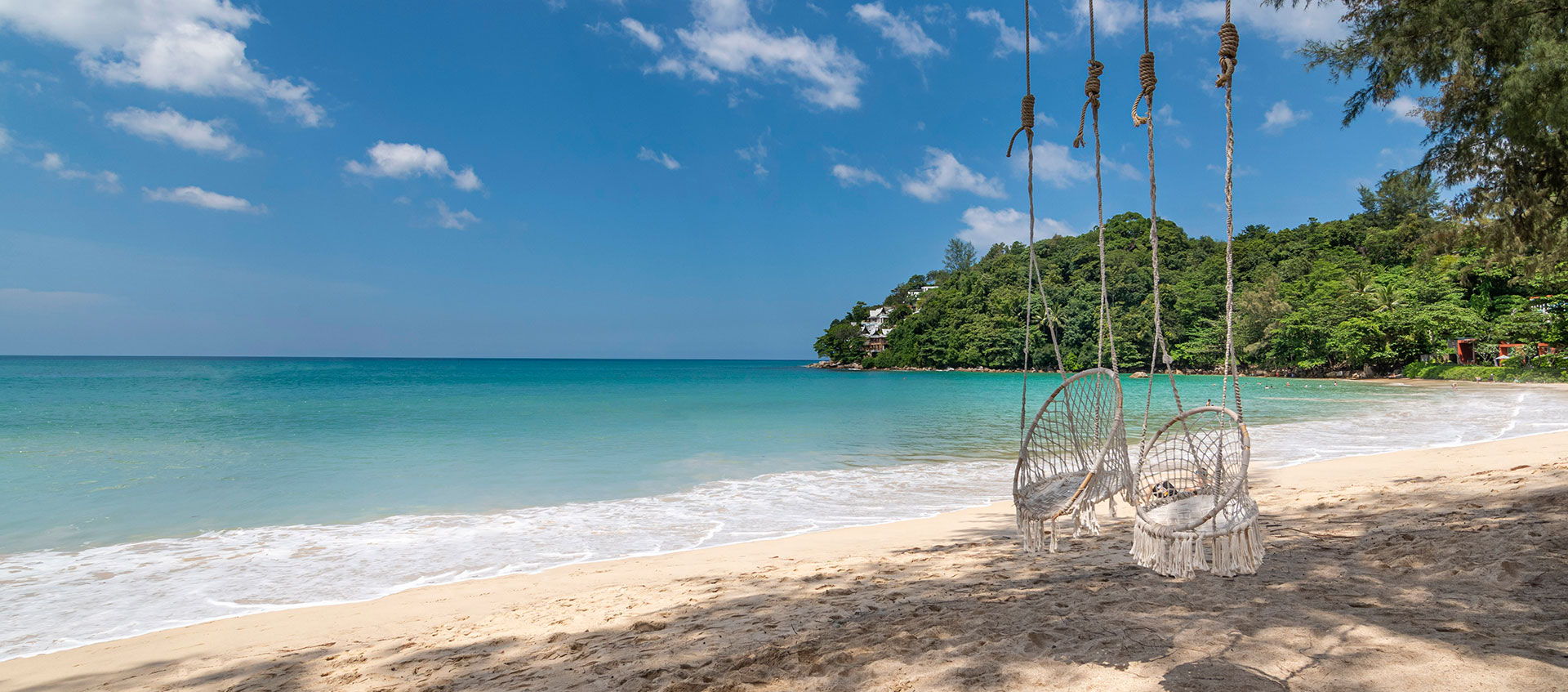 Kamala Beach lies just north of the hustle and bustle of Patong and is a quieter stretch of sand with a more relaxed feel. This well-enclosed bay and fishing village is surrounded by green hills, making for a picturesque views all around you.
With its quieter pace, Kamala has become a popular spot for retirees and other longer-term visitors staying in small hotels, villas and apartment rentals around the area, though the arrival of some high-class beach clubs (including Café del Mare of Ibiza fame) at the northern end of the beach have upped the tempo a little.
On the headland to the south (often called 'Millionaires' Mile' are a number of luxury (and ultraluxury) hotels villa developments, with great views of Kamala Bay and beyond along its winding road. In recent years, the northern end of the beach is catching up, with newly opened Intercontinental Phuket and Montazure master development.
The beach itself can be divided into 3 parts:
Southern part isn't really suitable for swimming: a shallow sea, fishing boats moor, an a small muddy river flowing into the sea
Most of the infrastructure and venues are concentrated in the central part of Kamala; the shore is clean and well-maintained. To the north there is a wilder part with a small rivulet connecting with the sea
In the northern end there is Cafe del Mar beach club and several luxury hotels.
While Kamala is a very attractive area in itself, big part of its appeal is coming from the fact that you are next to both Patong's nightlife and Laguna's upscale amenities, while still living in a locale that, despite its fair share of development, still retains a distinct tropical feel.