Karon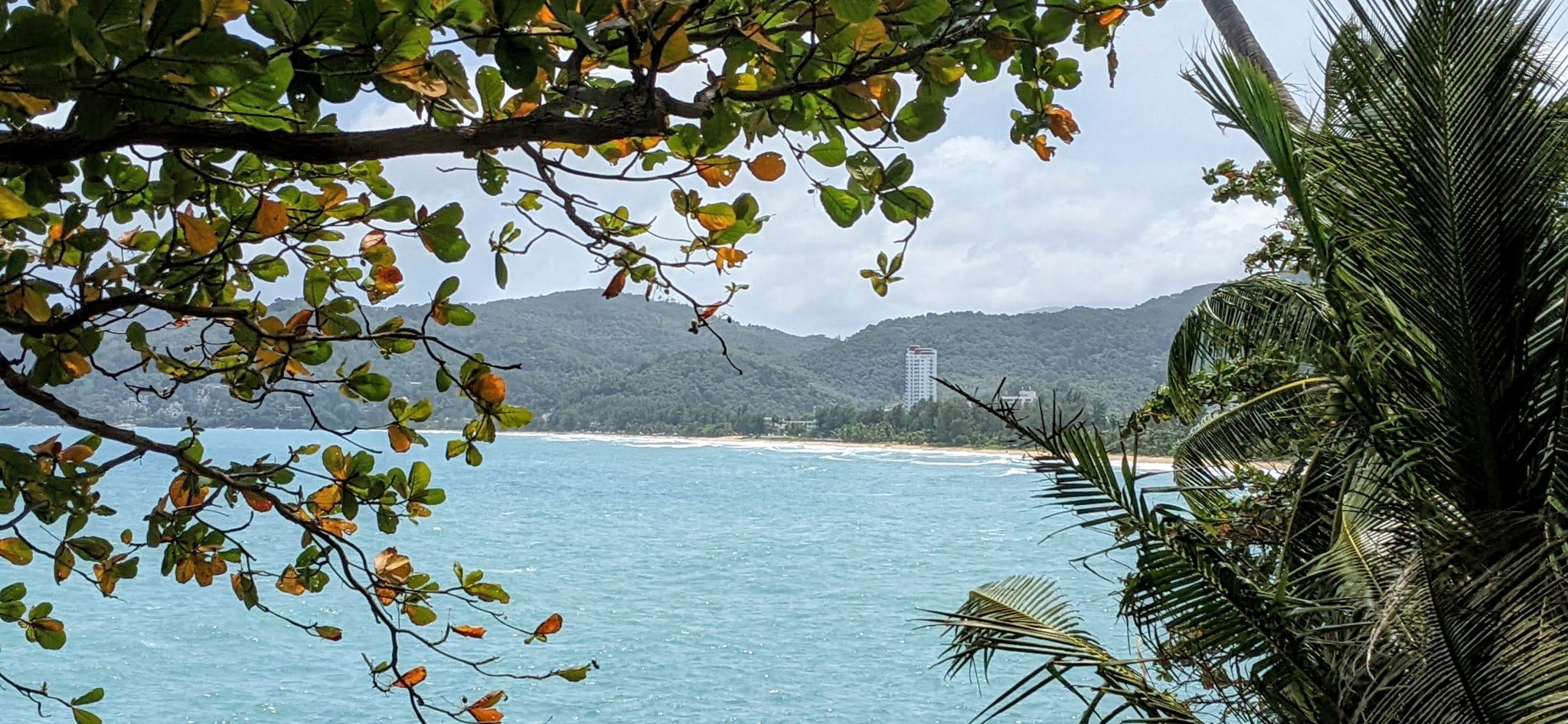 Karon is the 3rd longest beach on Phuket and one of the most popular. In a welcome contrast to neighboring Patong, it doesn't draw overwhelming crowds of tourists - however it certainly draws enough to justify very decent choice of dining and nightlife.
Karon beach itself is a wide, 3.5 km long sandy crescent. The sand is fine enough that it makes that squeaking sound when you walk on it. The beach is also very wide, so it doesn't feel crowded and leaves plenty of room for activities - like beach volleyball or day drinking.
In Karon's northern part there is a small park and a lake - which is an occasional site of fairs and activities, especially around Songkran or other festivals. Next to the lake is a very fancy and very convoluted Karon roundabout. This central part of the island is home to much of its shopping, including Karon Avenue, Karon Night Market and Karon Temple Market (taking place by Wat Karon temple).
From there along the main beachfront road there is a number of large resorts - including Centara Grand Beach Resort, Novotel Karon, Hilton Arcadia and more - but they are fairly spread out, so the beach doesn't feel too busy. The road goes all the way into Kata.
Most of the nightlife - as well as many of the restaurants - are focused on sois along Patak road and in the southern part of the beach, particularly around Luang Poh Chuan Road.
Southern part of Karon has some great areas for snorkeling (and some diving).
In terms of real estate, in keeping with a laidback vibes of the neighborhood, new projects in Karon are mostly represented by boutique condos - not that it's a bad thing.