Real Estate Koh Samui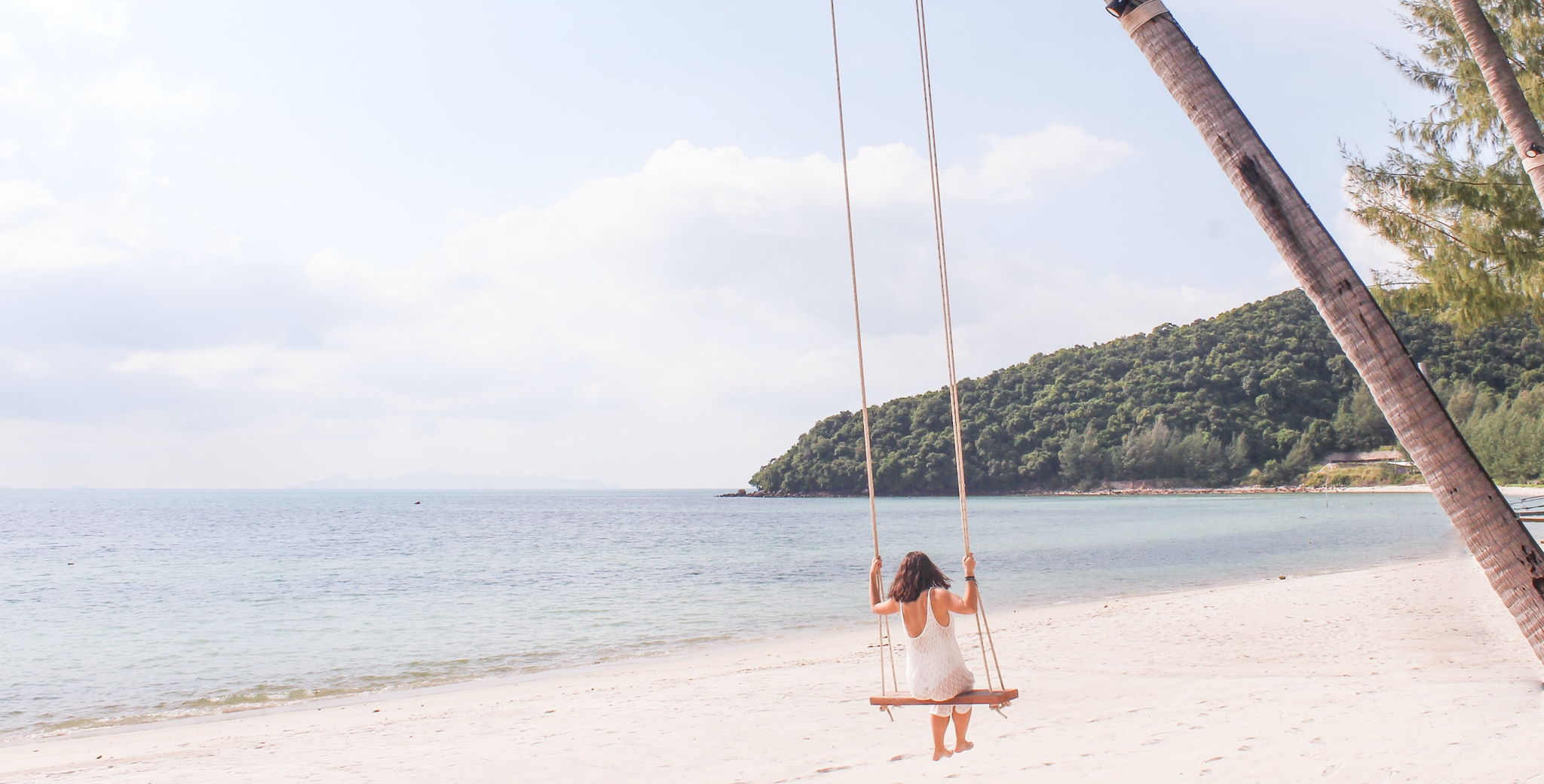 Overview
Known for its white sandy beaches, Koh Samui is a cosmopolitan paradise, mixing leisurely beach town atmosphere with luxury resort chic.
Located just off the coast of Surath Thani, Samui is Thailand's second biggest island and one of the most popular tourist destinations. From busy Chaweng to serene Mae Nam, from modern 5-star resorts to Bophut's converted old-timey Chinese shophouses - it has something for everyone's idea of holiday. And even if you manage to get tired of it all, you can just hop on a boat and head to neighboring Koh Phangan famous for it's Full Moon and Half-Moon parties, or scuba-diving paradise Ko Tao.
Modern Koh Samui, as we know it today, is relatively young. Active development of the island started some 40 years ago - it's come a long, long way from the coconut groves and fishing villages of yore, but Samui still retains that tropical paradise feeling and still has a lot of potential for further growth.
While Samui has broad appeal - from simple bungalows for backpackers to multi-million luxury villas - the tourism sector has been largely leaning towards mid- and high-end over the years. This is well reflected on the hotel side, where you can clearly see the trend of investment in the island by major hotel brands. Newest big names expanding their portfolio to Samui include Sofitel, Melia, Hyatt, U Hotel. They are joining long present Conrad, Four Seasons, Intercontinental, Six Senses, Banyan Tree, Vanna Belle, W Retreat, Sheraton and more.
Samui International Airport, unlike most other major Thai airports, is privately owned and operated by Bangkok Airways. The effective monopoly results in fairly pricy flights compared to other resort cities, which contributed to lack of mass tourism and focus on mid-to-high range.
Like other tropical destination, Koh Samui's weather is highly seasonal. Unlike most of other Thailand resort Samui has relatively shorter rainy season - just 6-8 weeks around November-December. Otherwise travelers can enjoy the island pretty much all year round.
Property market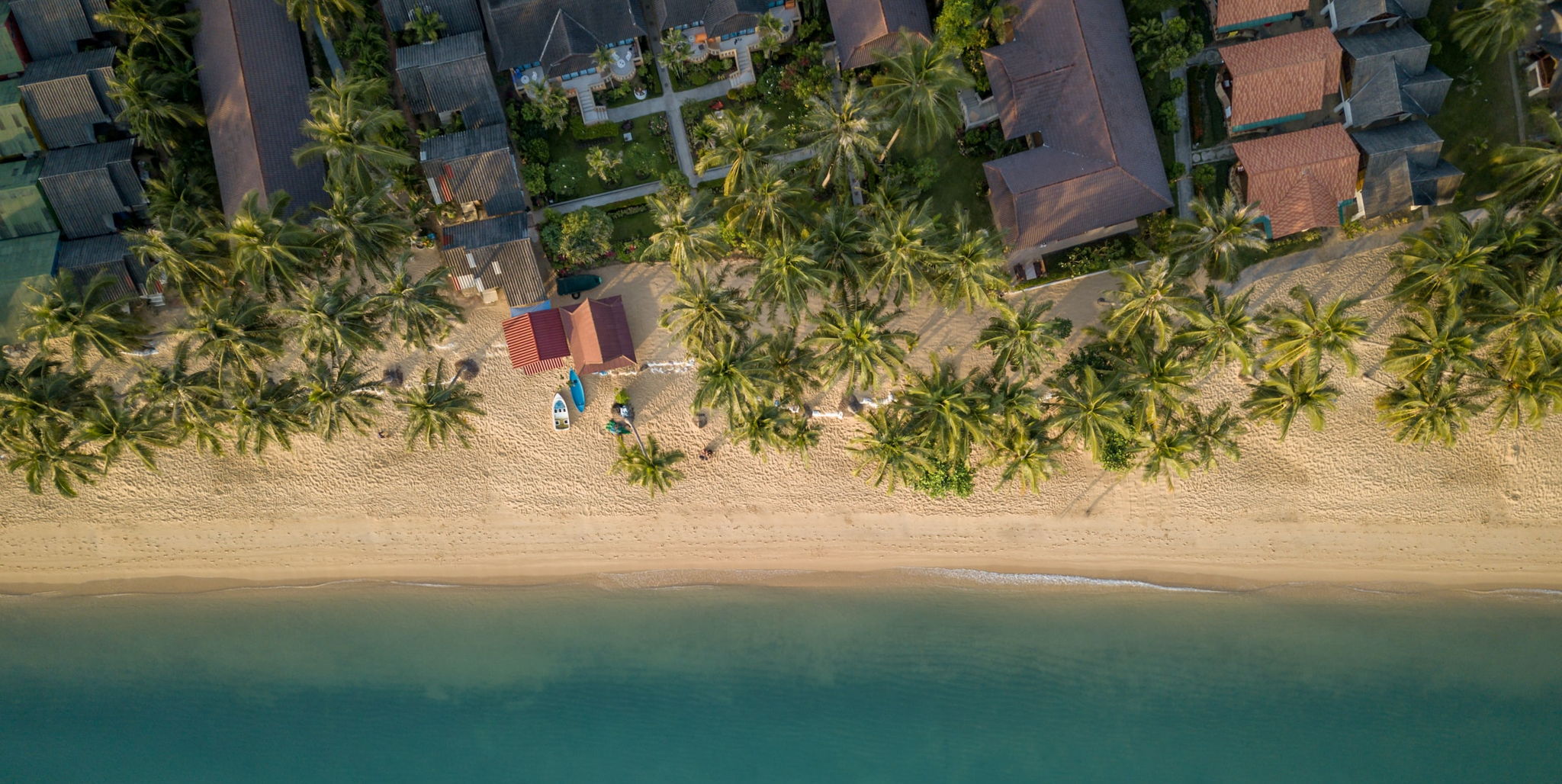 Samui, being roughly quarter the size of Singapore, hits the sweet 'Goldilocks zone' of real estate development: not to small to prevent development and sustained growth of property market, not too big as to fall victim to overdevelopment, with large-scale/high-rise projects bereaving the land of its island charms.
We've already mentioned high-end aspirations of local hotel market. Residential developments follow suit: while there are some legacy low-end developments on the island, most of new projects are leaning towards high-end premium segment. This has been further boosted by post-COVID demand for large, livable properties in safe and comfortable locations
Samui market is mostly represented by small-scale, private developments. A unique feature of local market compared to Thailand's other resort destination is the prevalence of sea view villas. While they are available on Phuket, there they are firmly set in the high-end of luxury segment. On Samui, however, due to unique combination of terrain, zoning and realities of the market, you can buy a villa with panoramic seaviews for as low as 500k USD.
There is a number of infrastructure developments planned at or around Samui. In short-to-mid term south-western part of the island is poised to benefit from construction of marina in Phang Ka area. It's a complex mixed-use development, which will include marina itself, as well as commercial area, residences and retail.
Facts about Samui
Samui is the 2nd largest island of Thailand (often mistakenly listed as 3rd, behind Koh Chang)
There is staggering 3 million coconut trees on the island, each of which produces ~70 coconuts per year. Coconut production is island's 2nd biggest industry after tourism.
Despite being commonly called 'Koh Samui', the actual name of the island is just 'Samui', 'Koh' simply means 'island' in Thai.
You can find whale sharks around Samui - diving with one of these gentle giants can be an experience of a lifetime.