Layan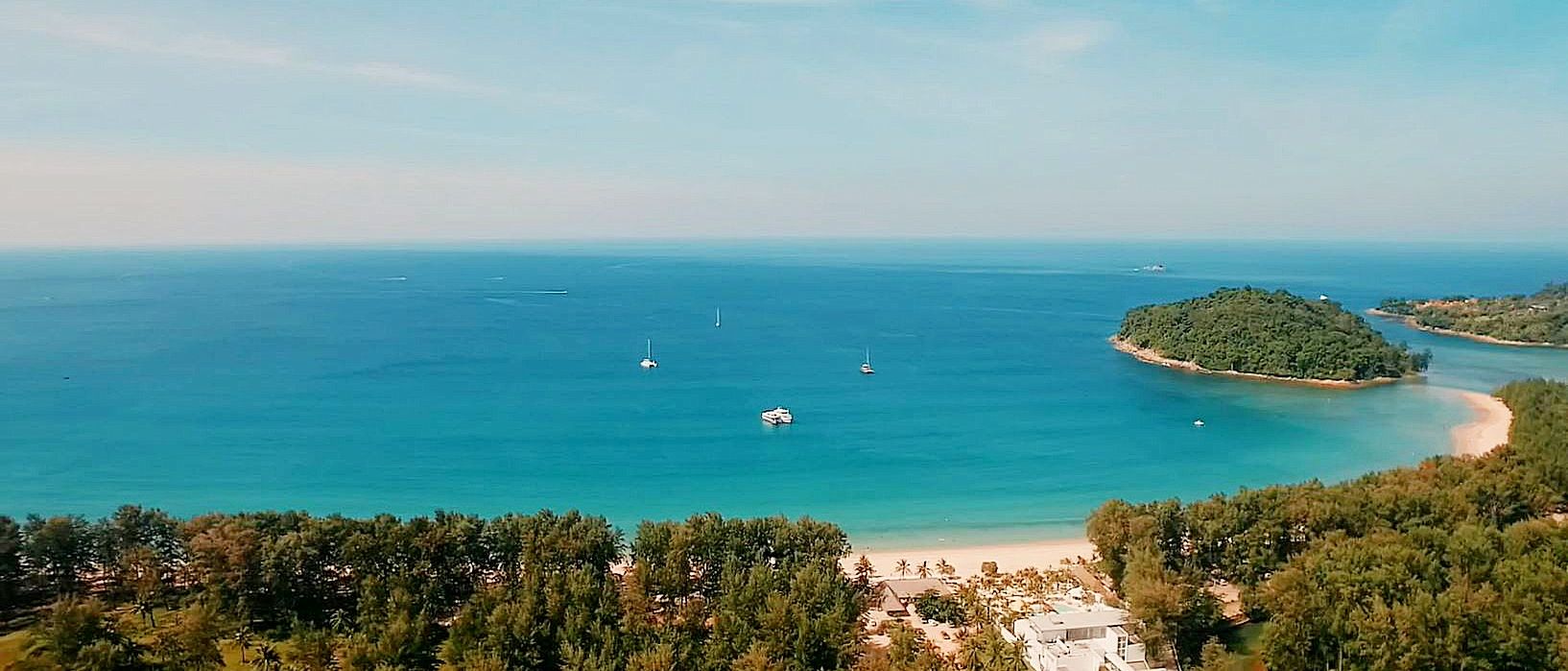 Layan Beach is a beautiful bay on the west coast of Phuket on the northern end of Bang Tao Beach. Layan is home to many luxurious resorts such as Banyan Tree Resort, Anantara Layan and The Pavilions. The beach ends with a river harboring small fishing boats, and its best-known feature is Koh Kala - small island standing where the river reaches the sea.
Despite merging into a bigger - and very popular - Bang Tao beach, Layan remains a very tranquil area, where you can lie and relax under the shade of the tall pine trees bordering the beach. The sea is pretty calm here because the beach is sheltered by Koh Kala.
Layan Beach is immediately adjacent to Bang Tao beach, so it can be difficult to draw a proverbial line in the sand between the two. It will suffice to say that all the infrastructure of Bang Tao, including Boat Avenue shopping district, Porto de Phuket shopping mall, Laguna's golf, dining and spas and more, are within easy reach.
Layan's combination of serene and beautiful beach and convenient access to Phuket's best amenities makes it a great choice for extended - or permanent - stay.