Patong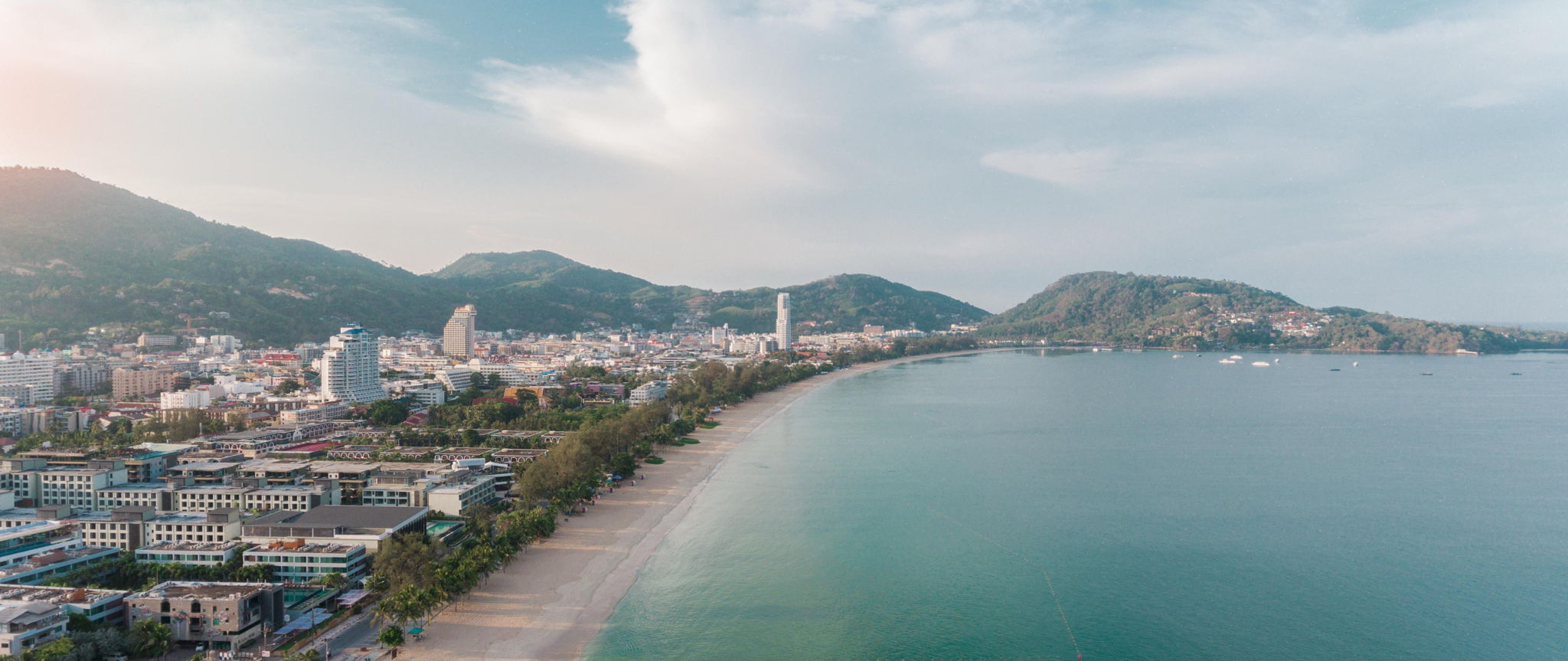 Patong is Phuket's most popular and famous - or infamous - beach holiday destination. It's a long beach lined with restaurants, cafes and bars. Patong has a well-earned reputation as a party town with notorious nightlife. Here you can find hundreds of beer bars, go-go bars, clubs, massage places, discotheques, nightclubs, and cabaret shows. The main party street is Bangla road - 400 m long stretch of neon lights, loud music and plentiful beer. But there is plenty of action all around.
That said, even nightlife aside, Patong has a lot going on. It's home to several shopping centers, including Jungceylon and Central Patong. While most of its bars, restaurants and shops are on the touristy side, there are some hidden gems, like Baan Rim Pa and Acqua. Patong also - of course - has a selection of rooftop bars, live music bars and several beach clubs, including Kudo and Four Points' venue The Deck.
Patong is the most popular beach on the island, packed with tourists day and night, unfortunately it also means that it's a bit crowded and the beach its far from pristine. However for a more relaxed and natural experience you can travel to its northern end to Kalim beach - a rocky short which is a home to many of the nicer seaview restaurants and hotels in the area. On the opposite, southern side of Patong is Tri Trang - a secluded & relaxed sandy beach with some rustic open-air restaurants around it - as well as tiny Paradise beach, which, pre-COVID, used to host Full Moon and Half-Moon parties.
In terms of real estate, there isn't much viable land for development left on Patong. Some projects have been built on surrounding hills in the recent years, but current zoning laws severely limit that practice; there are also some developments making use of few remaining plots in the either end of the beach. However, there are still some prime plots left - if you know where to look.