Property market trends (2022 H2)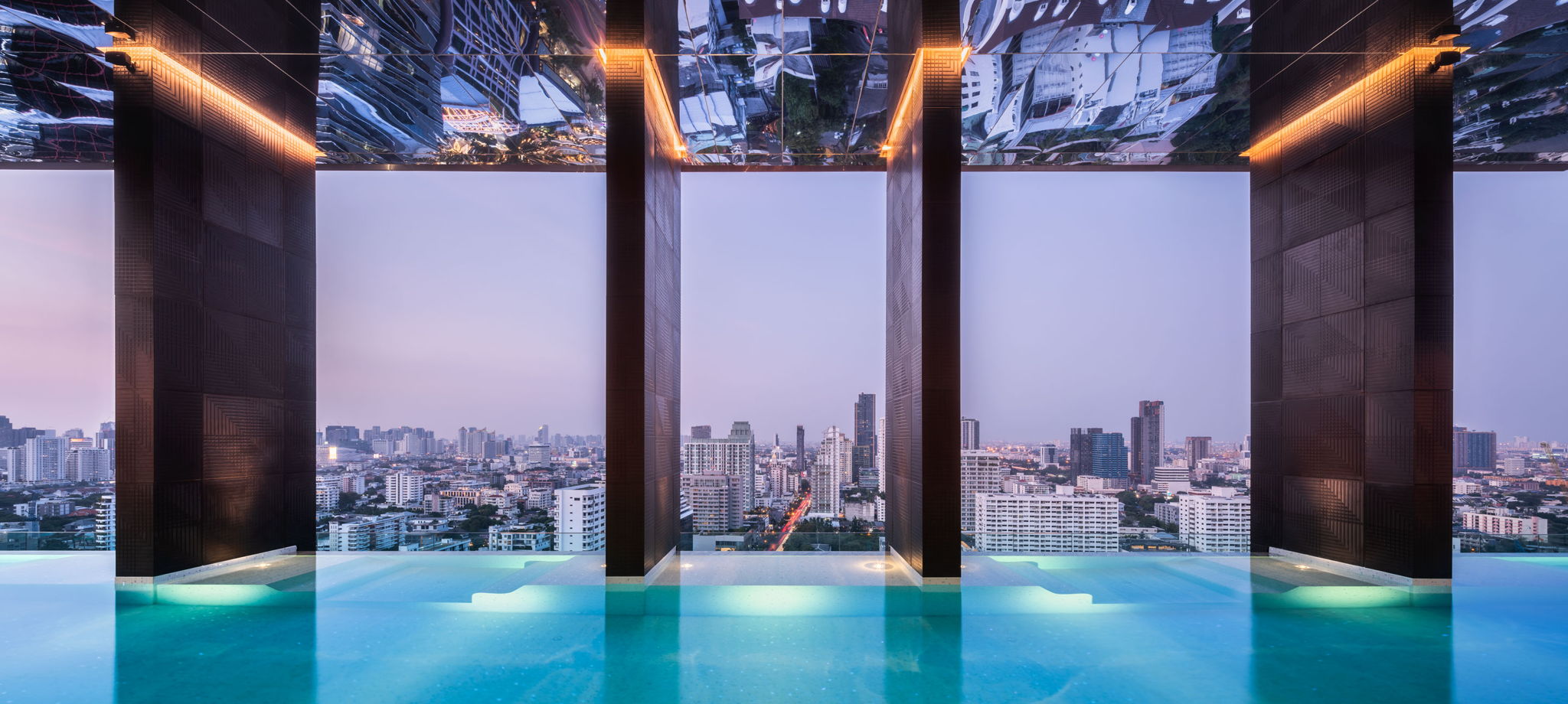 Current trends on the property market will be largely determined by the big picture: the mindset of the world exiting lengthy period of COVID restriction, and yet still facing substantial geopolitical instabilities.
Bigger units, focus on houses
Post-COVID we see a massive trend shifting to bigger units and re-emphasis on landed properties.
👉 SUNWAY comment

While the impact of COVID pandemic is undeniable, this particular shift might be, to an extent, a continuation of a pushback against shrinking apartment sizes we started seeing even before the pandemic. Global Property Guide research in 2019 showed that in Bangkok larger apartments not only showed significant growth in rental yields over 2016-2019, but actually outperformed smaller ones: while a 60 sqm unit in central Bangkok returned an average of 5.6% gross yield, an average 120 sqm unit reached as high as 8%. This situation is the opposite of the conventional wisdom that smaller apartments earn higher yields compared to the bigger ones.
New homeowners put more emphasis on their home size, and consider whether its suitable for extended stays and work from home. This means that the importance of the size, layout and views grows, while the appeal of central location can be overlooked. This doesn't, of course, violate the 'location location location' mantra - it's still a major consideration, however people are less focused on central locations, opting instead for areas with growth potential or high-quality neighborhoods away from packed CBD or most popular beaches.
Another consequence of the above is that houses and townhomes become more desirable, even if in urban locations such as Bangkok, buying a budget or mid-range house normally means moving to urban fringe area.
Livability
For the same reasons, the developers are putting more emphasis onto unit layouts, incorporating the idea of work from home into the design process, as well as trying to create separate spaces for family members, even in smaller units. New designs paradigm places emphasis on study rooms, family rooms, kids' rooms, kitchens and storage space. A 'home office' is becoming a fixture even in condo projects with limited room. There is also increased demand for pet-friendly projects.
While the focus on amenities predates COVID, it has now been reframed to 'having everything on your doorstep', especially when it comes to sports facilities (gyms, jogging tracks, bicycle lanes, swimming pools etc).
'Safe haven' demand.
This trend emerged during COVID and keeps its momentum as the travel restrictions around the world are being lifted. People are looking for safer destinations, to hedge themselves and their families against a risk of another lockdown. Capability local governments showed in handling COVID pandemic plays important role in the decision of overseas property purchase.
Thailand, especially its island destinations, showed the capacity to effectively control the spread of the virus without being overly disruptive to normal life of its residents, which makes it an attractive place for a purchase of second home or vacation home.
Branded residences.
This trend well predates COVID. While branded residences were around for a long, long time - The Sherry Netherland Hotel in Manhattan opened its doors in 1927 - the concept started making a comeback worldwide in early 2000. However it was the last decade, when the branded residences evolved into the next big thing, with the sector growing by 230% in 2010s. More brand have entered the market as well: 133 in 2021 vs 69 in 2011. According to research by Savills, the segment is expected to double 2021s numbers by 2026, growing to over 900 projects worldwide.
While USA - the birthplace of the branded residences - still remains the global leader worldwide (as of 2021 more than 200 projects operated there), it is Thailand that holds the 2nd place with 42 completed properties.
It's still the hotel brands that provide the 'branded' part, with most prominent ones being Banyan Tree, Four Seasons, and Aman, as well as relative newcomers Accor, Mandarin Oriental and Rosewood. However, the segment is diversifying with non-hotel design-led brands like Yoo Design, or even some brands one wouldn't normally associate with real estate at all, like Porsche Design Tower in Miami.
Substantial part of demand for branded residences comes from the investment perspective: like with any product brand makes the project more appealing for buyers - and renters - long term, improving yields and rental performance. Additionally, due to most brands coming from either hotel or luxury goods background, these residences normally have to adhere to strict brand guidelines in terms of quality. However, lifestyle is a major consideration as well: people want to benefit from better service and richer facilities these properties offer. Many of hotel-branded residences also offer the buyers access to their hotel networks membership program, vacation club offers and other similar bonuses.
That said, there are downsides to the branded residences as well. Maintenance fees will normally be higher - you need to maintain all those fancy facilities somehow. Also, in case if the rentals are hotel-operated, this may be a double-edged sword: while a good brand and competent management company are likely to increase demand and returns, if they do end up performing poorly, reselling your property might become an issue.
As mentioned above, Thailand is one of the leading countries when it comes to branded residences. Kingdom's expertise in hospitality and dynamic real estate market makes it uniquely positioned for this property type, with multiple projects completed and more in pipeline. While traditionally branded residences in Thailand have been built in tourist destinations (some research the share of branded upcoming supply on Phuket as high as 70% of total), recently they came into prominence on Bangkok market as well.
Shift towards completed properties.
There are 3 main factors contributing to this tendency.
Due to recent challenges for global economy, buyers are prioritizing completed projects and/or established developers to reduce completion risk.
Many international buyers are looking to move in immediately.
Developers have not been keen on launching new projects during COVID, instead focusing on selling existing inventory.
Shift towards luxury properties.
Second half of 2021 has brought significant increase in upscale and luxury properties sales, driven by both long-term trends and pent-up demand from overseas buyers who were finally able to come to the country after easing of restrictions.