Surin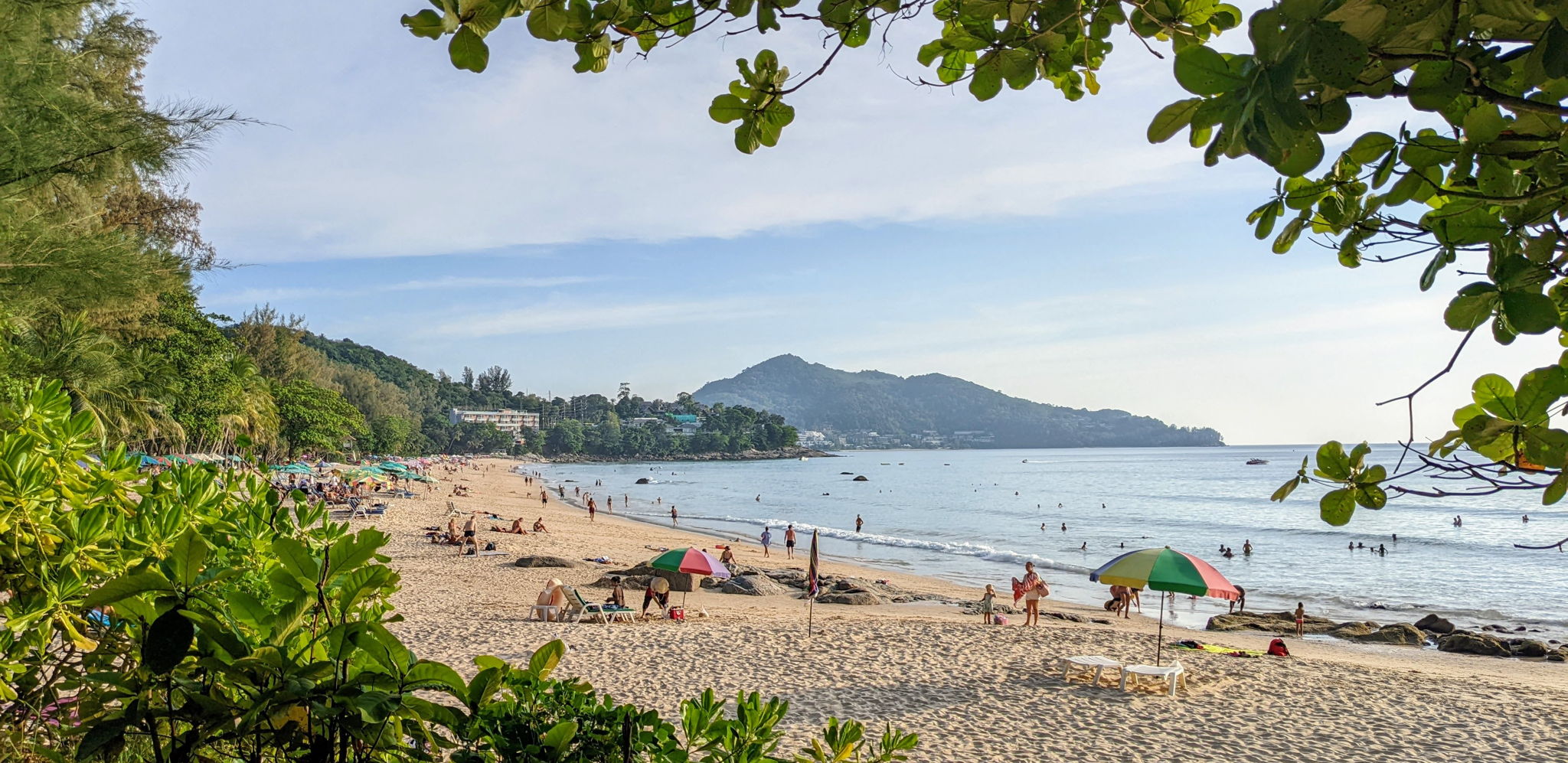 Surin Beach is a small beautiful beach tucked away between Kamala and Bang Tao.
Prior to the beach clean up imposed by the military in 2014, Surin Beach Phuket was once lined with a fantastic selection of restaurants, cafes and beach clubs. While some of them are sorely missed, admittedly beach looks more natural now.
Speedboats are rare along Surin Beach due to the lack of a launch area. Even in high season, you won't find a lot of jet skis at this part of Phuket. This makes the beach especially appealing for snorkeling and more quiet beach pastimes. Kayaks are particularly popular in the Pansea Beach area.
The area immediately behind the beach is a public land, which is being slowly developed into a park for all residents of the area to enjoy.
The area above Surin is also known as "millionaires row", attracting the rich and famous that choose to stay in the top-end celebrity resorts at Pansea Beach (which you can only access via the sea or through hotels fronting it) at the northern end of Surin Beach. The ultra exclusive Amanpuri Resort and the Surin Phuket hotel both share this exclusive private cove.
As well as these luxury resorts, you will find a range of million dollar homes that sit on top of the hills with stunning ocean views.
Surin has a number of great restaurants and bars, high-end hotels (including Novotel Surin, Outrigger Surin, The Surin and of course the famed Amanpuri), spas and shops. If you want to do some serious shopping, you can drive to Bangtao in just 10 minutes.