Long Term Resident visa drives tourism recovery in new THA report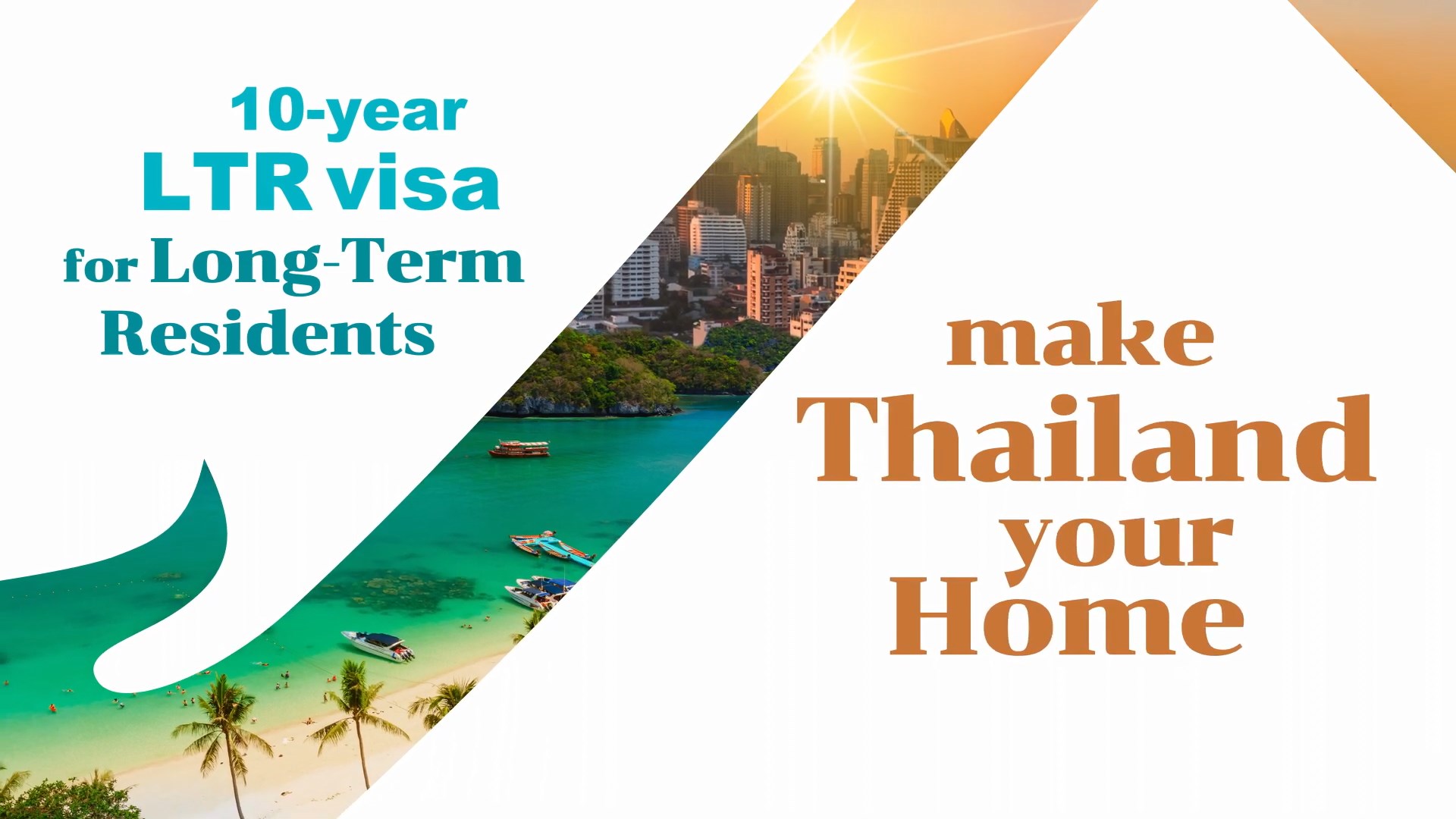 According to the recent statement, The Hotel Association of Thailand (THA) expects an uptake in the number of arrivals in September, ahead of normal high season, due to introduction of new long-term resident (LTR) visa, as well as the temporary reduction of fees on LTR visa from 100,000 to 50,000 THB.
The statement was timed with the publishing of the results of THA survey on the hotel industry sentiment. According to it, Thai hospitality sector started experiencing recovery in the middle of the year, with occupancy in July rising to 45.1% (against 38.2% in June) and then further to 47.5% in August. September numbers are expected to further grow due to the number of measures introduced ahead of the high season, most importantly LTR visa, as well as extension of visas on arrival from 15 to 30 days (and to 45 days to the 50 countries that were getting 30 days stamp).
Long Term Resident Visa
LTR is a new visa program that started on September 1st 2022. This program allows targeted categories of foreign nationals to stay in Thailand up to 10 years, all while enjoying a number of bonuses, ranging from tax rate cuts to permission to work without Thai-to-foreign employee quota restrictions.
You can read more on the visa in our dedicated article: Long Term Resident Visa, but here is the quick refresher.
Eligibility
The visa aims at 4 main target groups:
Wealthy global citizens. Minimum investment of $500,000 in Thai government bonds, foreign direct investment, or Thai property; at least $1 million in assets; personal income at least $80,000 per annum.
Wealthy retirees. Personal income of at least $80,000/year, or $40,000 per year + $250,000 investment in Thai government bonds, foreign direct investment, or Thai property.
Work-from-Thailand professionals. At least 5 years of work experience in the relevant fields over the past 10 years. Personal income of at least $80,000/year, or $40,000 per year + Master's degree, or intellectual property ownership, or Series A funding. Employment by public company, or private company with at least 3 years of operation and 150M USD revenue over the last 3 years.
Highly-skilled professionals. Business in one of the targeted industries. Personal income of at least $80,000/year, or $40,000 per year + Master's degree or above in science and technology or special expertise. At least 5 years of work experience in the targeted industries except for applicants with a PhD (income and degree requirements don't apply for people employed by Thai government agencies).
Spouses and dependents (children under 20 years old) of the applicants under above categories.
Benefits
Holder of LTR visas will received the following privileges:
10 years renewable visa permission to stay in Thailand (it's initially granted for 5 years, and can be extended for 5 more if the qualifications are upheld).
Immigration and work permit facilitation services at One Stop Service Center for Visa and Work Permit
90-day report extended to 1-year report; exemption of re-entry permit
Multiple re-entry permit
17% Personal income tax for Highly-skilled professionals
Tax exemption for overseas income
Permission to work in Thailand (Digital Work permit)
Exemption from 4 Thais to 1 foreigner employment requirement ratio
Fast Track Service at International Airports in Thailand
Application process
The procedure for LTR Visa is remarkably simple and streamlined with application process happening mostly online (with the exception of actually affixing the visa). The application can be submitted here: https://ltr.boi.go.th/index.html The processing fee for the 10-year visa with multiple entry is 50,000 Baht per person (or equivalent in local currency, if applied in a Consulate overseas).
LTR impact outlook
The new visa program was initially though up and introduced to the public over a year ago. Apart from being a part of an effort to welcome back tourists in the post-COVID 'New Normal', it is also a way to attract remote-work talent - a move mirroring recent steps of the likes of Singapore and UAE. The program is also expected to bring new technologies and expertise to the country, which will bolster the economy and help make Thailand even more attractive as a regional hub.
According to the statement made at the the LTR launch event held in Waldorf Astoria Bangkok on August 31 by Mr. Chayotid Kridakon, an adviser to Thailand's prime minister, the government plans to attract 1 million of wealthy or talented foreigners into the country under LTR scheme.
This number has been reiterated in a recent interview to Asia Nikkei by the deputy secretary general of the Thailand Board of Investment (starting from October - new chief of BOI) - Mr. Narit Therdsteerasukdi. He said that with the introduction of LTR visas, which incorporate a series of incentives for highly skilled workers, "we aim to attract 1 million people in five years," adding that "200,000 or 400,000 people will not be enough".
In terms of economic impact, Mr. Chayotid said that the visa initiative can generate economic activities equivalent to about 1 trillion baht ($27 billion) annually by way of investment and purchase of properties by the new entrants. The program will also help draw professionals to industries such as electric vehicles, smart electronics and digital technology that Thailand is focused on promoting.
Another important implication of the LTR visa lies in the relaxed requirements on the work permit. Normally employers are required to hire four Thai workers per every foreigner - this rule does not apply to LTR visa holders. This is expected to be a boon for many small and midsize businesses as well as startups.
Overall, we believe that LTR visa is a step in the right direction and it will help make the country more welcoming to foreign residents and help bolster the economy in mid- and long term. if you are considering a move to Thailand, this might just be the perfect option.