The Title Legendary Bang Tao - a new condo by top Phuket developer in prestigious Bang Tao
Condo
1 – 2 Beds
1 – 2 Baths
Property description
The Title Legendary Bangtao is a low-rise, low-density resort condo with rich facilities and an unbeatable location within a short walk from Bangtao beach. It's being developed by Rhom Bho PLC - one of Phuket's top developers.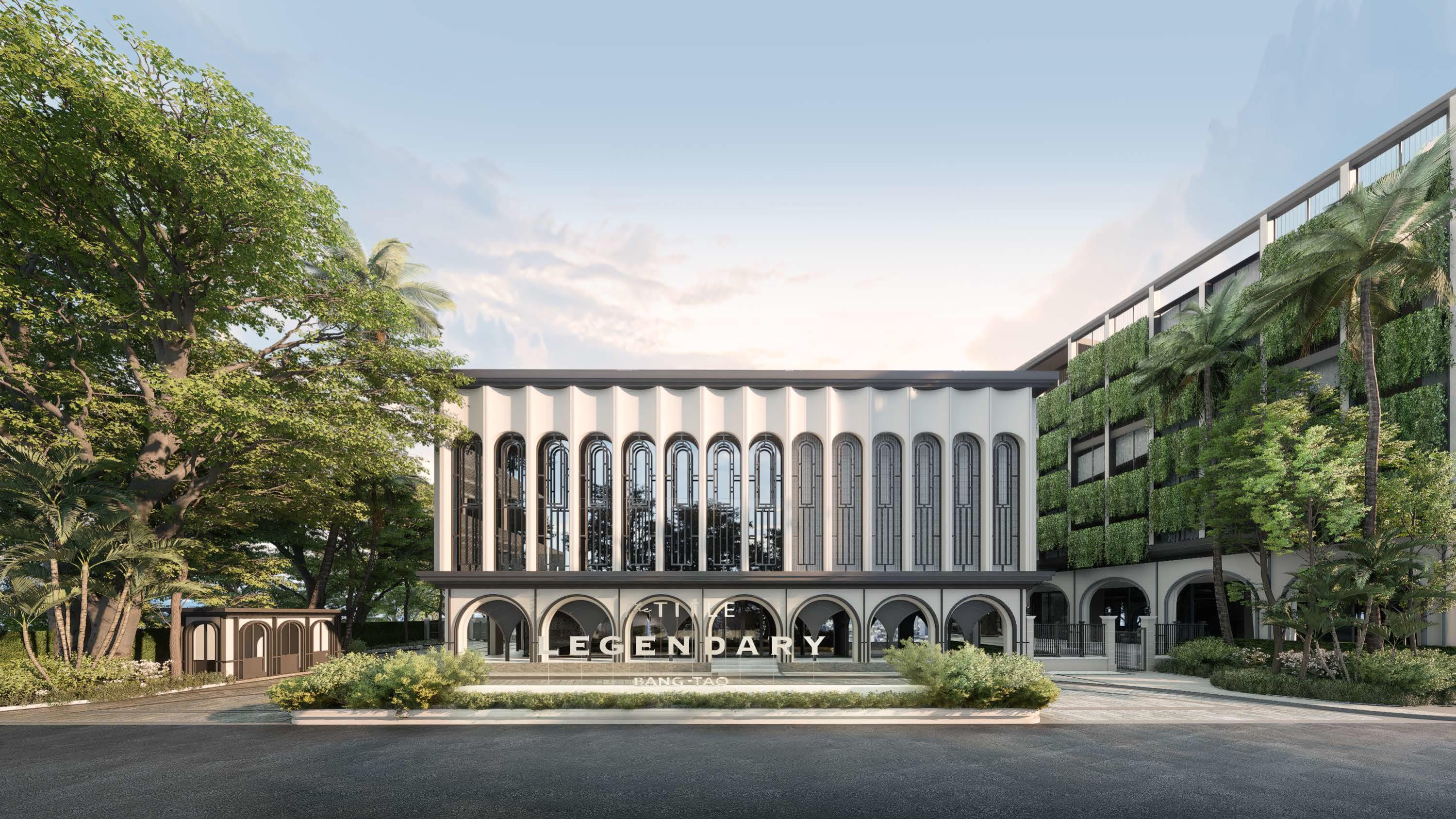 Rhom Bho is one of the very few local, Phuket-grown listed developers (the company went public in 2018). It's one of the local success stories that had entered a new chapter this year with majority stake in Rhom Bho acquired by Assetwise PLC - one of Thailand's top developers. This allowed Rhom Bho access to resources and know-how on the level few Phuket developers possess.
That said, even before the merge, Rhom Bho had made a name for itself. Their main brand is The Title condo line - resort-like low-density condominium projects, with generous green areas and facilities, that create a true resort feel. This formula had proven successful with their previous projects in Rawai and Nai Yang - and now they are bringing it to Phuket's most premium, most sought-after location - Bangtao.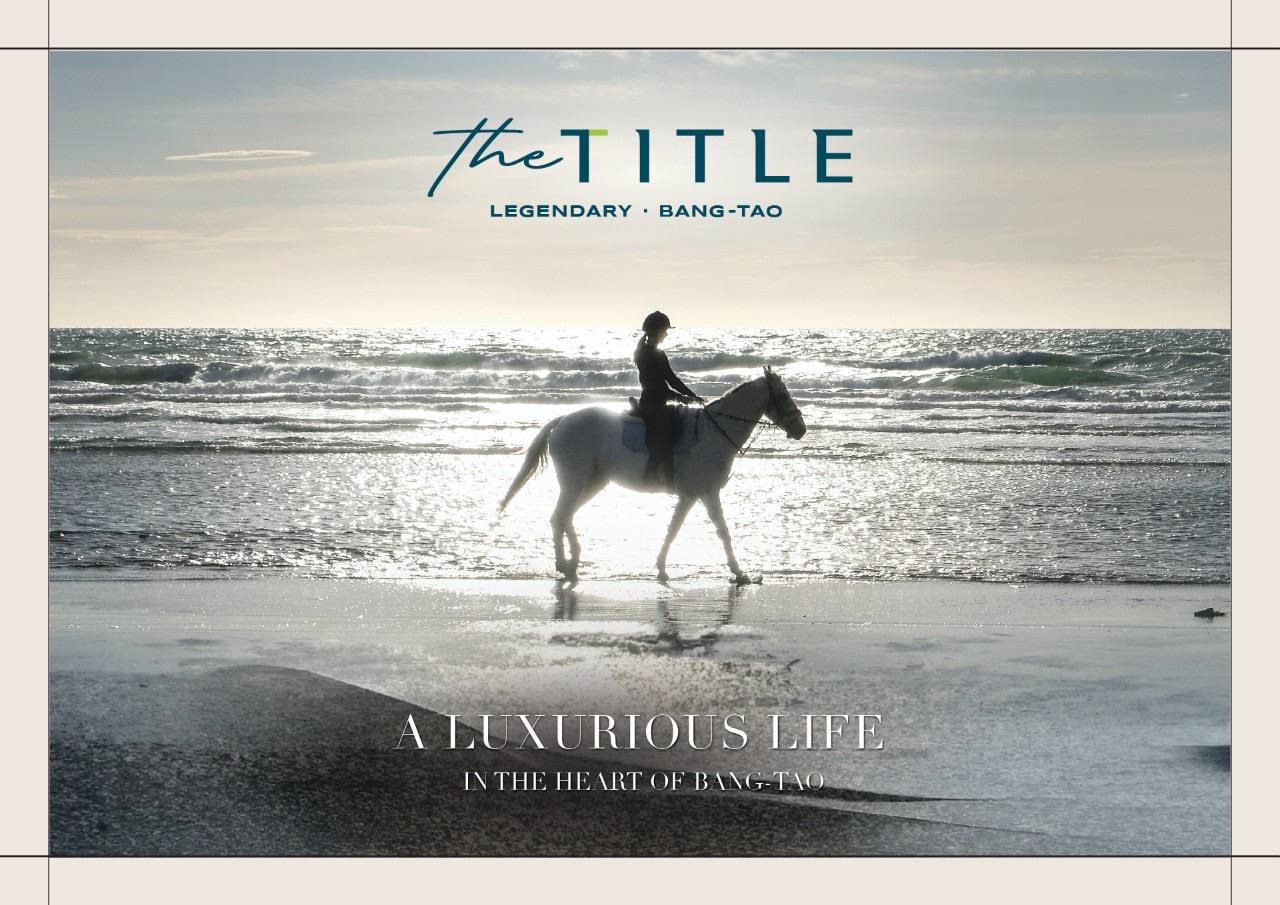 The Title Legendary will include 637 condominium units ranging from 31 sqm studios to 94 sqm 2-bedrooms. Like in other condos under The Title brand, a big portion of land is allocated for green areas and facilities. While many developers, when getting their hands on a prime land plot are tempted to squeeze as many units as possible on it, Rhom Bho deserves credit for keeping the density low, and keeping bulk of space for gardens, freeform pools and facilities, to let the tenants actually feel like they are in a resort, as opposed to an urban apartment block.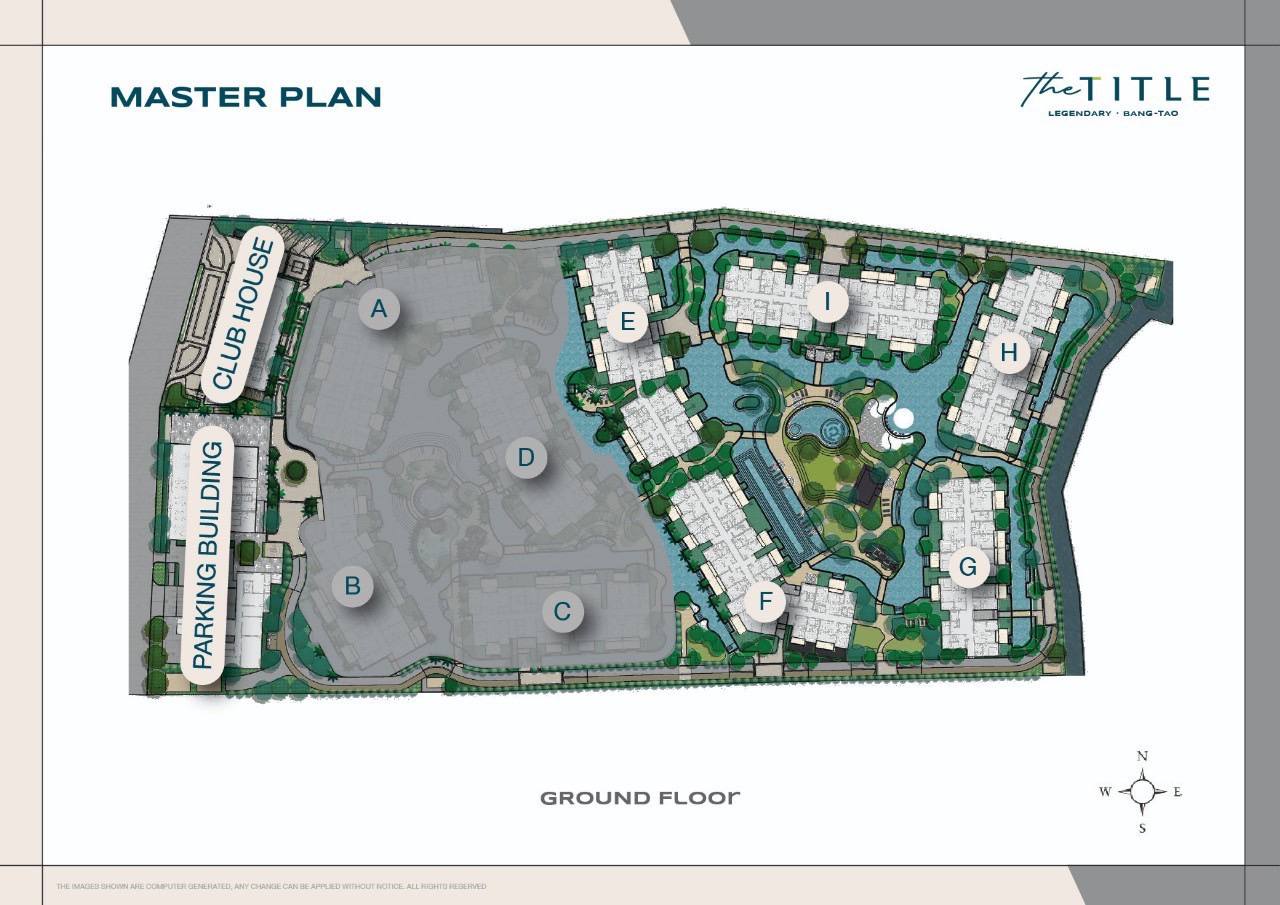 The prices in The Title Legendary are more than attractive, starting at 120,000 THB/sqm - way below the market considering the location, facilities and developer's proven build quality.
Facilities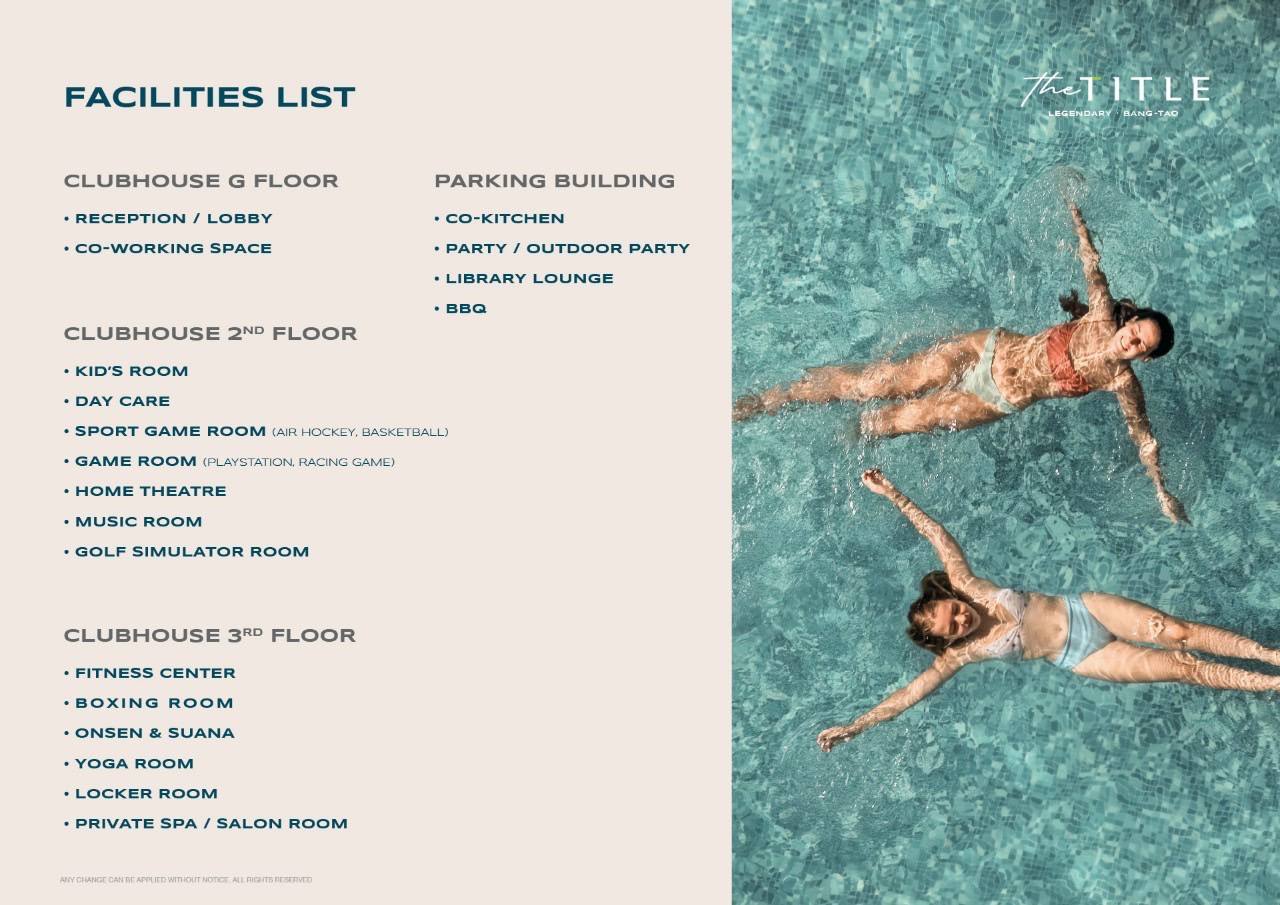 As we've come to expect from The Title brand, the project includes robust facilities with separate clubhouse and parking buildings at the front of the development. The list of the facilities is below.
Freeform swimming pools
Sun decks
Outdoor lounge and play areas
Reception
Co-working space
Kid's room
Daycare
Game room
Home theater
Music room
Golf cimulator
Fitness center
Boxing
Onsen & Sauna
Yoga room
Locker room
Private spa/salon room
Co-kitchen
Party space
Library lounge
BBQ
👉 SUNWAY says:

The Title Legendary Bangtao shapes up to be the best new project launch on Phuket this year. This combination of location, prices and developer reputation is an easy recommendation from the Sunway Estates team.
Key features
500 Distance to the beach
Freehold
2025 Year Built
Central location
Project information & amenities
Reception
Fitness
Sauna/steam room
Jacuzzi
BBQ area
Kids pool
Communal swimming pool
Screening room/cinema
Co-working space
Library
Golf simulator
Yoga/meditation studio
Bar
Garden
Investment highlights
Project by one of the top local Phuket developers - and one of very few listed ones
Outstanding location
Resort-style condo concept perfected in previous Title projects
Rich facilities with inspirations from the best Bangkok and Phuket projects
Professional rental team
Excellent prices and high capital appreciation potential
Project's sales open on November 1st. Special 300,000 discount will be offered for early buyers from October 30th until November 11th.
So - contact us to learn more and to secure the first choice of the units in the project! Early birds will get the best units at the best available prices!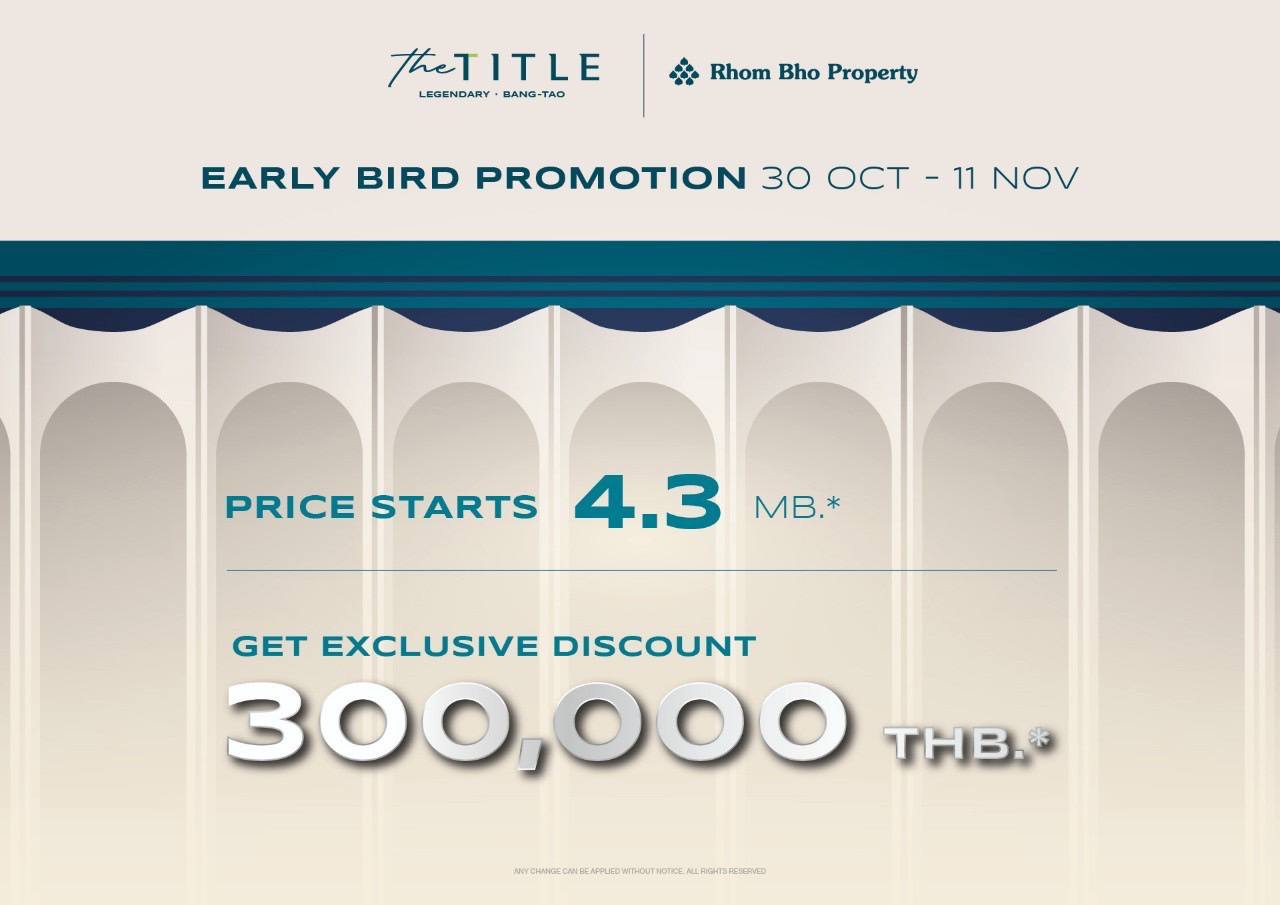 What is nearby

The Title Legendary Bangtao will be located just 600 m from Bang Tao beach, and 1.2 km from Boat Avenue - a prime location if we'd ever seen one. Bang Tao had always been one of the most prestigious locations on Phuket, with some of the best facilities on the island set behind the scenic, long beach lined with 5-star resorts and swanky beach clubs.
The project's walking distance to the sea is a rare achievement nowadays, when seaside land is scarce and most new launches are moving in-land. This specific location is also convenient from access perspective - Boat Avenue district (arguably the most popular shopping and dining area in northern Phuket) and Porto de Phuket shopping mall are in just 1.2km; Laguna Phuket - in 1.8 km, Laguna Golf - 4 km.
Surin and Kamal beaches are easily accessible within 10 minutes drive, British International School (Phuket's best) - 20 minutes, Phuket's International Airport - 25 minutes.
Health & Wellness
Eat & Drink
Shopping
Lifestyle
Transportation
Banyan Tree Spa
Banyan Tree's upscale spa
Bang Tao beach
Popular upscale beach
Boat Avenue
Popular shopping and dining district
Porto de Phuket
Outdoor lifestyle shopping mall by Central Group
Robinson Lifestyle Mall
Newly opened (2022) shopping mall.
Laguna Golf
A premier 18-hole golf course in Laguna Phuket
Blue Tree
Water park with commercial and dining district
Phuket International Airport (HKT)
International airport
Units
| Unit | Price | Bedrooms | Bathrooms | Size m2 | Floor plans |
| --- | --- | --- | --- | --- | --- |
| 1 Bedroom | ฿ 4,720,000 | 1 | 1 | 40.00 | |
| 1 Bedroom Max | ฿ 7,480,000 | 1 | 1 | 44.00 | |
| 1 Bedroom Legend | ฿ 8,670,000 | 1 | 1 | 51.00 | |
| 1 Bedroom Plus | ฿ 9,735,000 | 1 | 1 | 55.00 | |
| 2 Bedroom | ฿ 11,505,000 | 2 | 2 | 65.00 | |
Developer profile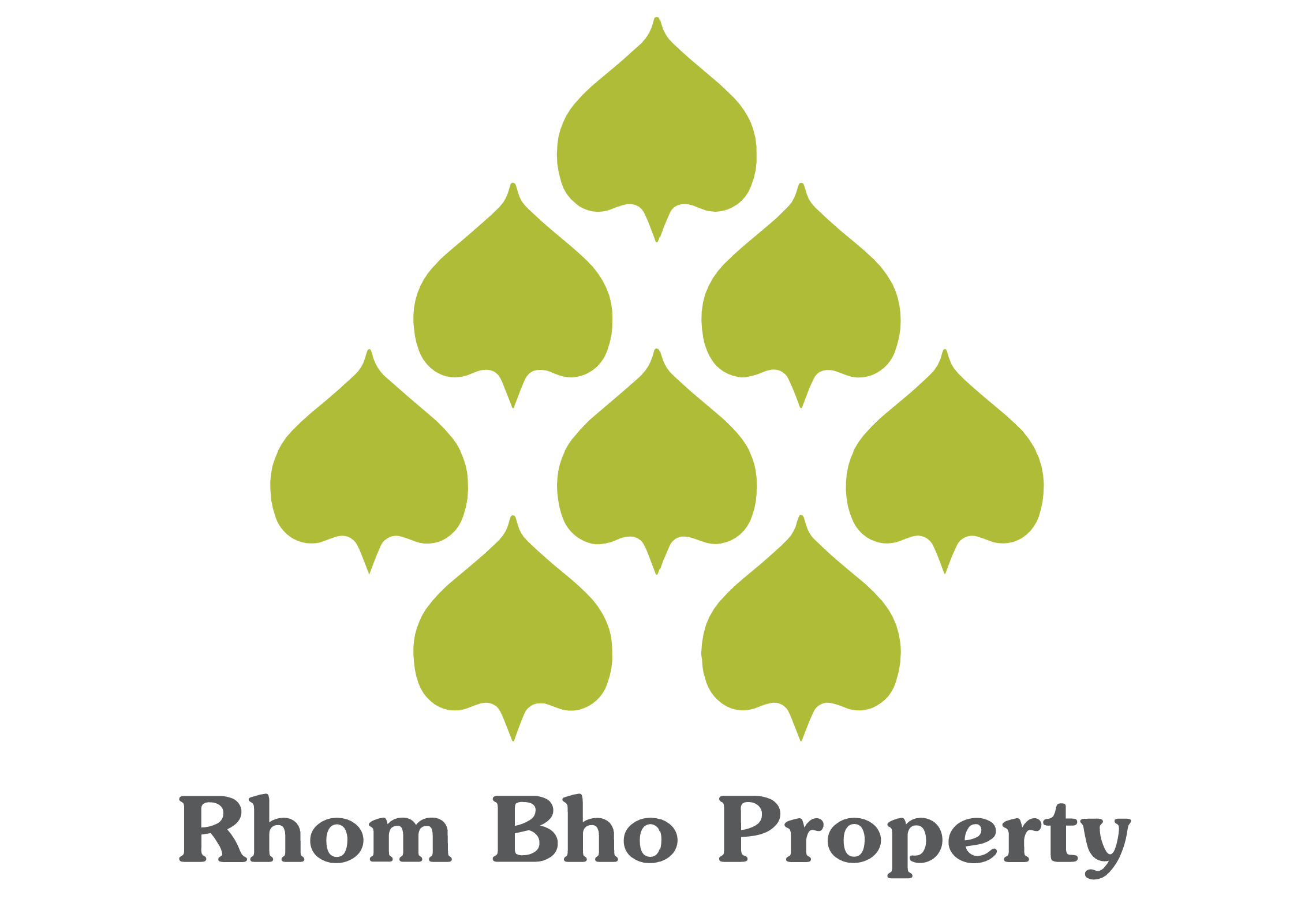 Rhom Bho Property Public Company Limited
Works since 1989
Rhom Bho Property Public Company Limited is Thai property developer, focused mainly on resort condominium developments on Phuket. They are known for their Title condominium line, which as of 2023 includes 5 completed projects with 2 more in pipeline. Rhom Bho's designs aim to create the resort feeling in residential property, and to create tranquility and sense of relaxation by keeping the density low and allocating big part of land for facilities and green common areas.
The company is listed on Thai stock exchange since 2018 (BKK: TITLE).
In 2023 the majority share of the company was purchased by AssetWise - one of top Bangkok developers. This allows Rhom Bho to leverage the resources and know-how of AssetWise in the projects going forward.
Similar properties
Phuket
360 Virtual Tour
Guaranted ROI
Phuket
1 – 2 BD
1 – 2 BA
14333 m2