Veyla Natai Residences - beachfront boutique villa development in beautiful Natai
Property description
Overview
Veyla Natai Residences is a gorgeous beachfront boutique villa development, stretched along beautiful, serene Natai beach. The project is a hidden gem - a perfect beach getaway on an unspoiled secluded coast, just 30 km away from Phuket International Airport.
Veyla Natai consists of just 15 villas of 2 types - Veyla Beach and Veyla Sea - as well as Veyla Sand - a 530 sqm clubhouse with common facilities, reception and management desk.
Villas are built in understated mono-chromatic palette, inspired by the color of Natai beach. Project's design and architecture aim for living space that exists in symbiosis with its environment, muting the distraction and giving its inhabitants peace of mind and opportunity to switch off and disconnect from the busy life.
At the same time, the development uses sophisticated, cutting edge smart home systems, allowing you to stay connected if you choose - as well as offering advanced controls for temperature, lighting, humidity and ventilation across the house. In yet another contrast turn, the villas and common areas are decorated with products sourced from local artisans and traditional workshops, grounding the project in local legacy.
Facilities
For a fairly small project Veyla boasts a solid lineup of facilities:
25 meter Saltwater pool with a Jacuzzi
Moon & Sun deck
Manicured gardens
Outdoor cinema
Lounge
Fitness Centre
Chef's table
Dining area
DJ station
Hidden Bar
Villas
Project includes 2 villa types: Veyla Beach are located directly on, well, the beach, and Veyla Sea are located in the 2nd line - they aren't beachfront, however they do have beautiful sea views.
Veyla Beach
Beachfont with direct access to Natai beach
2 floors
3 bedrooms, 4 bathrooms
Private garden
Plot size: 725-780 sqm
Built-up area: 615 sqm (indoor - 300 sqm; outdoor - 315 sqm)
Veyla Sea
Spectacular sea views overlooking Natai beach
3 floors
3 bedrooms, 4 bathrooms
Private garden
Private parking
Plot size: 361-374 sqm
Built-up area: 585 sqm (indoor - 285 sqm; outdoor - 300 sqm)
Update (Oct 2022): as of now, Veyla Beach type is sold out.
Key features
2022 Year Built
Villa
Beachfront
Sea view
Maid's room
Project information & amenities
Communal swimming pool
Garden
Screening room/cinema
Reception
Fitness
Bar
Parking
Investment highlights
Ultimate beachfront location with 110 m of beach frontage
Excellent position in high-potential area with great appreciation perspective
Modern high-tech villas that will make for excellent vacation home or high-end rental property
What is nearby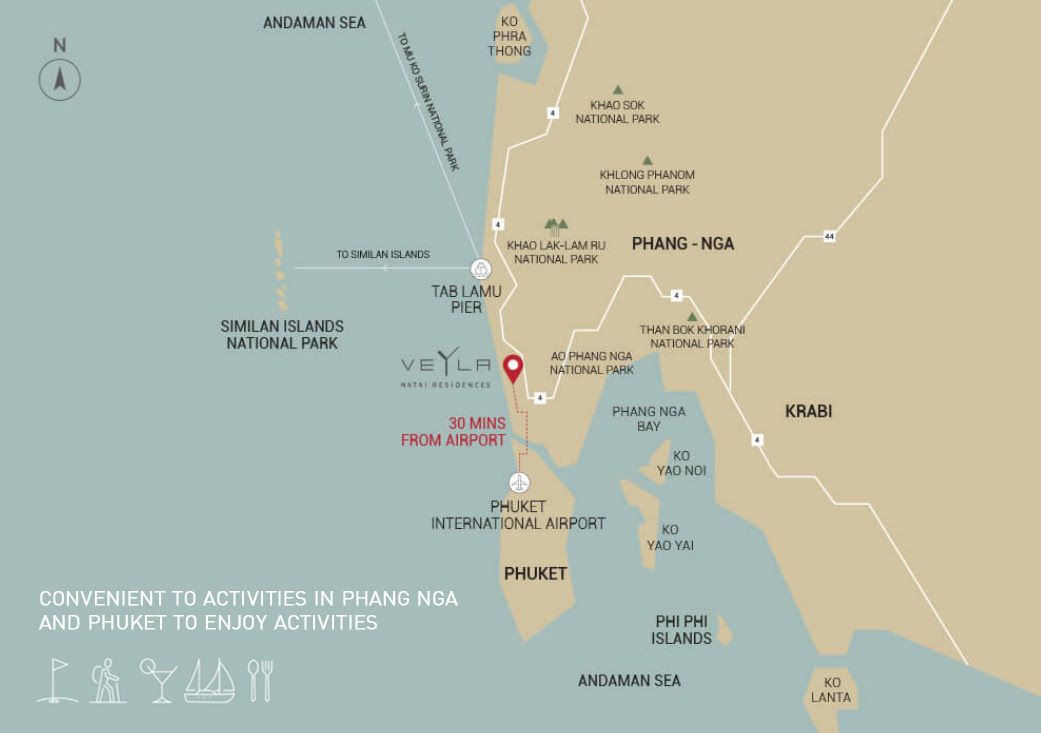 Veyla Natai's main strength is its beachfront location, with 110 m of beach frontage on beautiful Natai. This kind of plot was rare when the developer acquired it and it's becoming more rare by the day.
Natai beach is a 10-km stretch of white sand, with multiple luxury villas and five-star resorts lining up the beach; but at the same time it still retains its local charm. Natai is located close to Phuket (Sarasin bridge that connects Phang Nga to Phuket is in just ~6km) and easily accessible from Phuket airport. It is the main high-end tourism destination in Phang Nga. Many of the best hotels in the area are located here, including famous Baba Beach Club, which sits quite literally next door to Veyla.
Phang Nga itself is a hot upcoming area with multiple public and private developments announced or in progress. New Phang Nga - Andaman international airport will be built in the south of Phang Nga, nearby Sarasin bridge connecting the province to Phuket - in just 10-15 minutes drive from Veyla.
The area is also attracting attention from world-class hospitality brands, with several prominent developments in pipeline due to be announced soon, including one site in Natai in just 1.5 km from the project.
Veyla is located in ~10 minutes drive to Phuket's Sarasin bridge, 25 minutes to Phuket International Airport and 50 minutes to Phuket town.
Natai beach
Beautiful upscale beach in Phang Nga
Units
| Unit | Price | Bedrooms | Bathrooms | Size m2 | Floor plans |
| --- | --- | --- | --- | --- | --- |
| Veyla Sea | ฿ 75,000,000 | 3 | 4 | 585.00 | |
Developer profile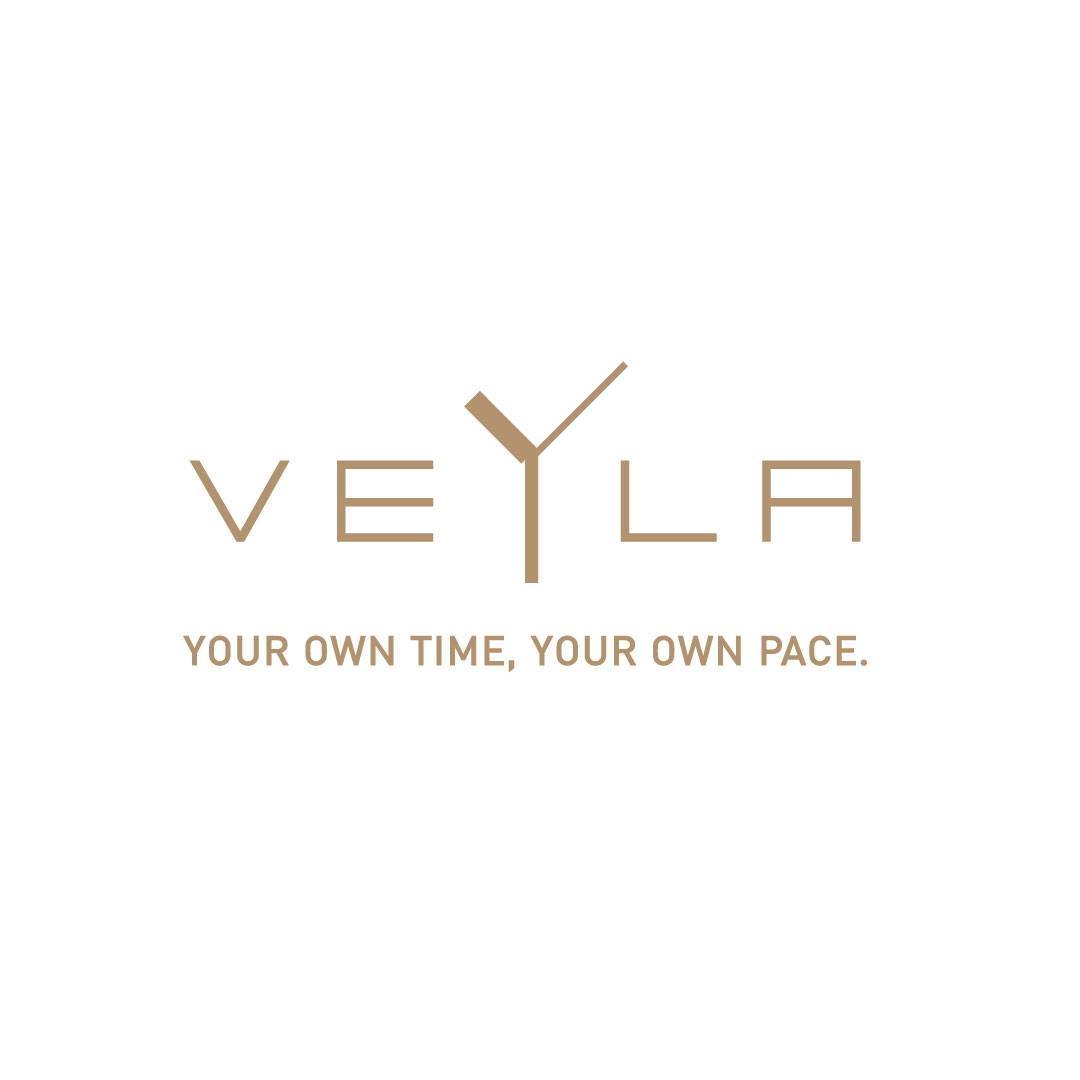 Ideas 1606
Works since 2008
Ideas 1606 was formed by Prapavadee & Chone Sophonpanich in 2008. The company's real estate brand is Veyla- which means 'time' in Thai and 'a house by the beach' in Sanskrit.
The developer builds low-density luxury residential projects with focus on combination of high-quality design and construction with natural locations that are still close to amenities. The company has 3 projects under their Veyla brand: in Khao Tao, Cha Am and Natai.