Banyan Tree Riverside Residences - luxury branded residences overlooking Chaophraya river
Property description
Overview
Banyan Tree Residences Riverside Bangkok is a luxurious freehold condominium overlooking the Chao Phraya River's bend. Developed by Nirvana Daii PLC in partnership with Banyan Tree Group, Banyan Tree Residences Riverside Bangkok offers residents a tranquil sanctuary among busy Bangkok.
Located just 16 meters from the bank of the Chao Phraya River, Banyan Tree Residences Riverside Bangkok's 45 storey condominium offers 133 units on over 5 rai (approx. 1.97 acres).
Each of 133 units (not more than 4 units per floor) has a private elevator access.
Air-conditioning condenser units are separated from condominium living areas in a special service corridor to reduce residents' disturbance from noise and maintenance routines.
Every residence has panoramic views of the "River of Kings" and the dynamic Bangkok. Likewise, the building itself, with its distinct design combining half-circular footprint and textures silhouette, has become one of the landmarks around the river.
Branded residences
The project carries the brand of Banyan Tree - one of Asia's leading hotel brand, famed for its integrated resorts and wellness facilities.
All the residences owners will be enrolled in Banyan Tree's Sanctuary Club program, that will give them privileges and discounts in all Banyan Tree properties worldwide - hotels, spa, golf courses, restaurants, bars etc.
Apart from that the buyers will get access to Banyan Tree Private Collection - exclusive vacation club program that gives them 7-days of annual complimentary stay in luxurious villas and hotels for as long as they own the property.
Facilities
The project has 6000 sqm of facility space - ~59% of gross floor area. With all that space you will be right to expect some impressive amenities:
3 residential lift lobby
Riverside lounge
Chao Phraya veranda with sunken seating area
Private floating Jetty
Multipurpose room
Riverside owner lounge
Riverside library room
Riverside board room and meeting room
Private dining room
Prefunction room
Panoramic swimming pool and kids pool
Reflective pool
Cabanas
Sauna & changing room
Kids room
Active play area
Riverside outdoor lounge & barbeque area
Sanctuary spa
Riverside jetty pool
Riverside fitness center
Parking (260 spots - ~195%)
Banyan Tree Residences Riverside Bangkok exclusively offers its owners several unique services that can be arranged by the Banyan Tree concierge service. These services include a resident shuttle boat that will take owners to pre-determined destinations, private chef service from a 5-star hotel or in-residence catering, Banyan Tree signature spa service performed by a Banyan Tree massage therapist, housekeeping services to ensure owners' units are kept immaculate, and many other services that can be arranged through the professional staff on property.
The owners also get access to private dining with chef-table service, and massage therapist service.
Uniformed security guards, impeccably presented reception and concierge staff, and a discreet service team are in-house 24 hours each day to assist with residents' requests.
Key features
2019 Year Built
Freehold
Waterfront
River or lake views
Banyan Tree Branded residences
Hotel management
Maid's room
300 m Distance to BTS/MRT
Project information & amenities
Reception
Library
Meeting room
Communal swimming pool
Kids pool
Sauna/steam room
Children playground
BBQ area
Spa
Fitness
Limousine service
Shuttle service
Housekeeping service
EV chargers
Shuttle boat
Parking
Investment highlights
Luxurious and truly low-density condo
Views on Chao Phraya river and Bangkok's historic center
Banyan Tree's luxury expertise, as well as bonuses and privileges worldwide
Location in a new hot area
What is nearby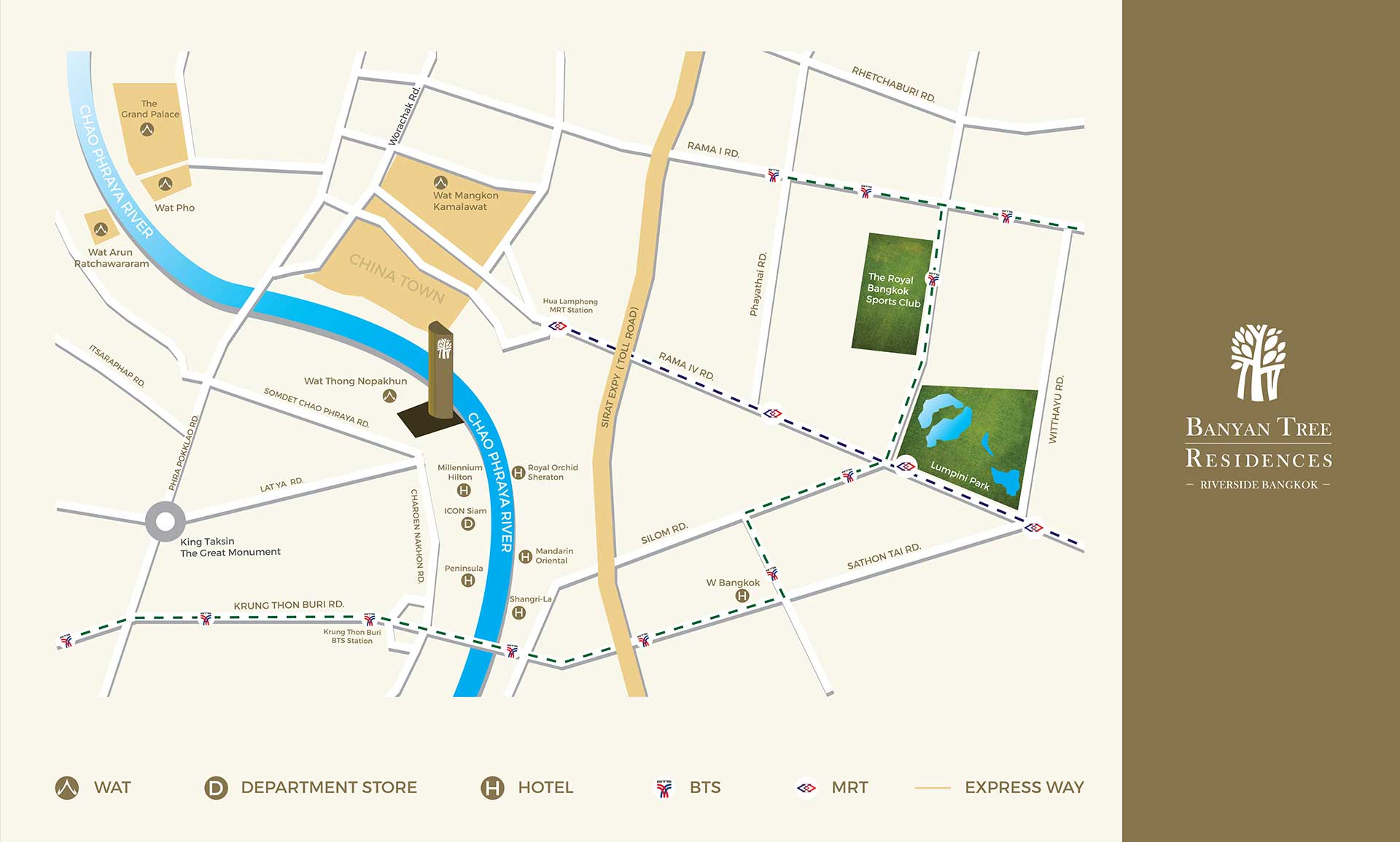 The Chao Phraya River is a historic bloodline of Bangkok, so from the early days of the city it attracted wealthy Thais and Westerners alike. That said, it really came to life in the last 5 years with a series of milestone developments.
The most prominent one is ICONSIAM - a landmark mixed-use development, which includes one of the largest shopping malls in Asia. It opened in November 2018, immediately kickstarting the development of nearby areas. Banyan Tree Riverside is located just in ~600 m from ICONSIAM.
ICONSIAM's construction resulted in another contribution to the area: the mall's owners proposed and fully funded the development of the Gold Line rapid transit system, which opened in Dec 2020. The closest station - Khlong San is just in 350 m from Banyan Tree Riverside.
Another point of interest nearby is LHONG 1919 - 19th-century Chinese mansion restored as a mixed-use complex with restaurants, stores & a shrine.
Residents can hop aboard a private boat across the Chao Phraya River to past Bangkok's most revered cultural landmarks such as Wat Arun Ratchawararam (Temple of Dawn) and the Grand Palace. Asiatique the Riverfront is a short river journey from Banyan Tree Riverside Residences Bangkok. Popular with locals and tourists, with its dozens of interesting restaurants and stores.
Transportation
Shopping
Health & Wellness
Eat & Drink
BTS Klong San
Station on BTS Gold Line
Iconsiam Ferry Terminal
Ferry Terminal
ICONSIAM
Luxury mixed-use development, including one of the biggest shopping malls in Asia
The Jam Factory
Riverside local arts & retail center in a former factory with a restaurant, craft & book stores.
Taksin Hospital
Public hospital
Lhong 1919
19th-century Chinese mansion restored as a mixed-use complex with restaurants, stores & a shrine.
Units
| Unit | Price | Bedrooms | Bathrooms | Size m2 | Floor plans |
| --- | --- | --- | --- | --- | --- |
| 1-Bedroom Residence | ฿ 28,000,000 | 1 | 1 | 69.00 | |
| 2-Bedroom Residence | ฿ 56,000,000 | 2 | 3 | 160.00 | |
Developer profile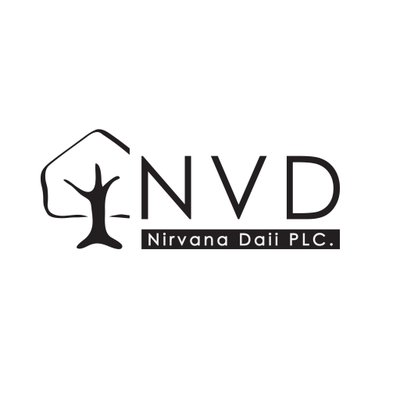 Nirvana Daii PLC
Works since 2017
Nirvana Daii Public Company Limited is a Bangkok-based real estate developer. The company originates from 2017 merger between the Nirvana Group, established in 2005 and Daii Group was established in 1994. New company not only combined the strengths of its founding counterparts to bring together a rounded out portfolio of housing projects, townnhomes and home offices, but also took it one step further with the launch of an ambitious Banyan Tree-branded ultraluxury project on Chaophraya riverside.
Nirvana Daii is listed on Thai stock exchange (BKK: NVD).