La Citta Delre Thonglor 16 - serene boutique condo in the heart of Thonglor
Condo
1 – 3 Beds
1 – 3 Baths
Property description
La Citta Delre Thonglor 16 is a newly completed boutique development in the most coveted residential neighborhood in Bangkok.
Set at the heart of Bangkok's hottest, most coveted neighborhoods - Thonglor, La Citta Delre Thonglor 16 offers serene, living in the middle of one of the hottest, most happening areas in South-Eastern Asia.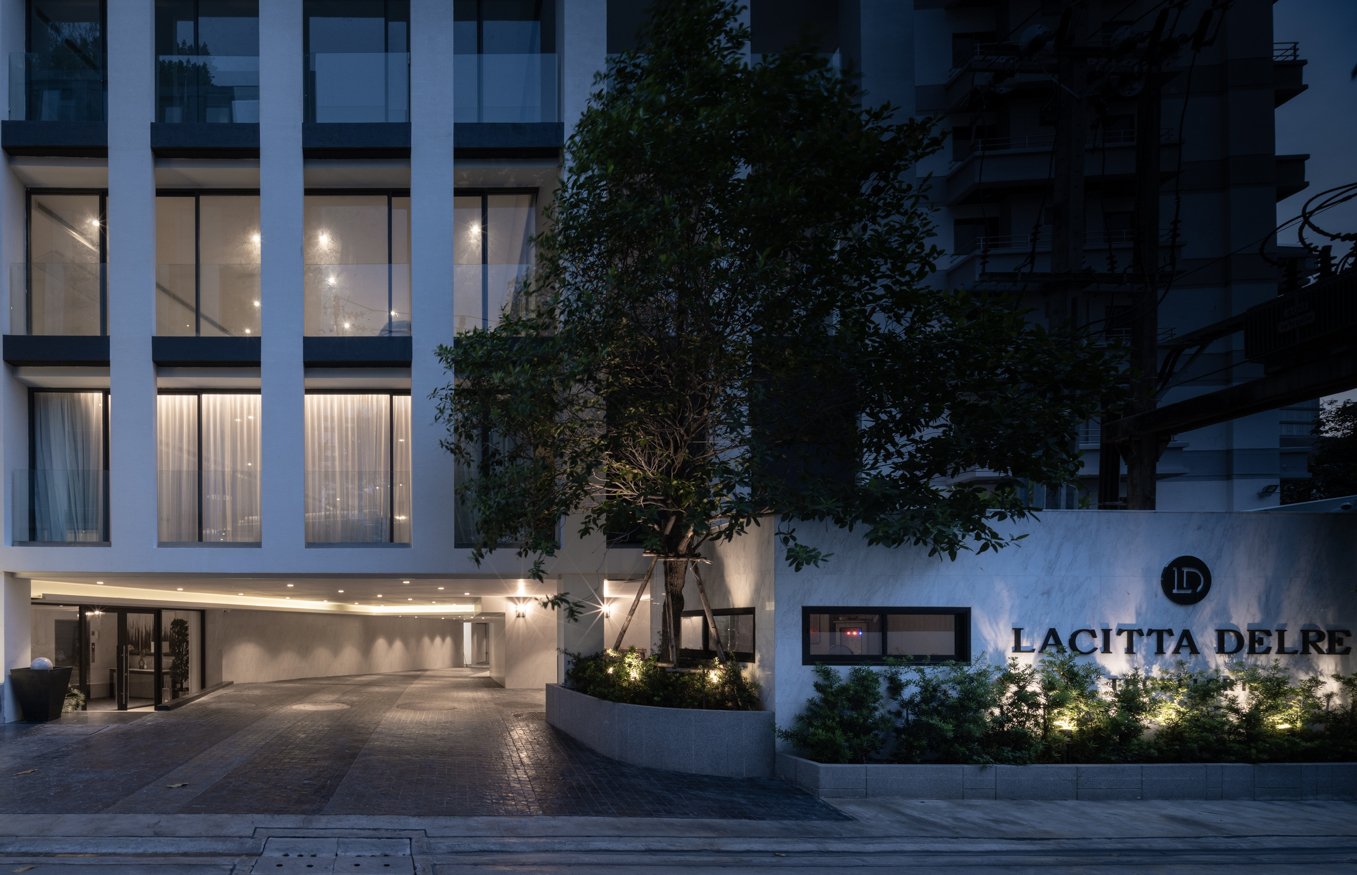 The developer of La Citta Delre understands what real luxury means when you are in the middle of one of the busiest cities in Asia: it means luxury of space and luxury of privacy. The project comprises two 8-storey buildings located in the end of a quiet cul-de-sac with no passing-through traffic. It includes only 51 unit, with the smallest 1-bedroom starting at very respectable 74 sqm (and the biggest penthouse clocking at the glorious 419 sqm).
Building A (La Attico) has not over 2 units per floor, with the smallest unit starting at whopping 225.97 sqm - a great fit for big families (or people leading big lives); building B (La Delre) has more units and more variety with 1-, 2- and 3-bedrooms. The facilities are split accordingly - the rooftop of building A houses family zone with kids playground, while building B has a rooftop panoramic pool (tenants of both buildings can access either, of course).
The project had been designed by Bangkok's famous A49 studio - one of the top architecture firms in Thailand. The structure is designed to incorporate aerodynamic flow in all wind directions, enabling a steady stream of healthy air ventilation throughout the year. The glass façade is strategically positioned to protect against both rain and heat. Additionally, thermal protection panels and partitions are designed to minimize heat from direct sunlight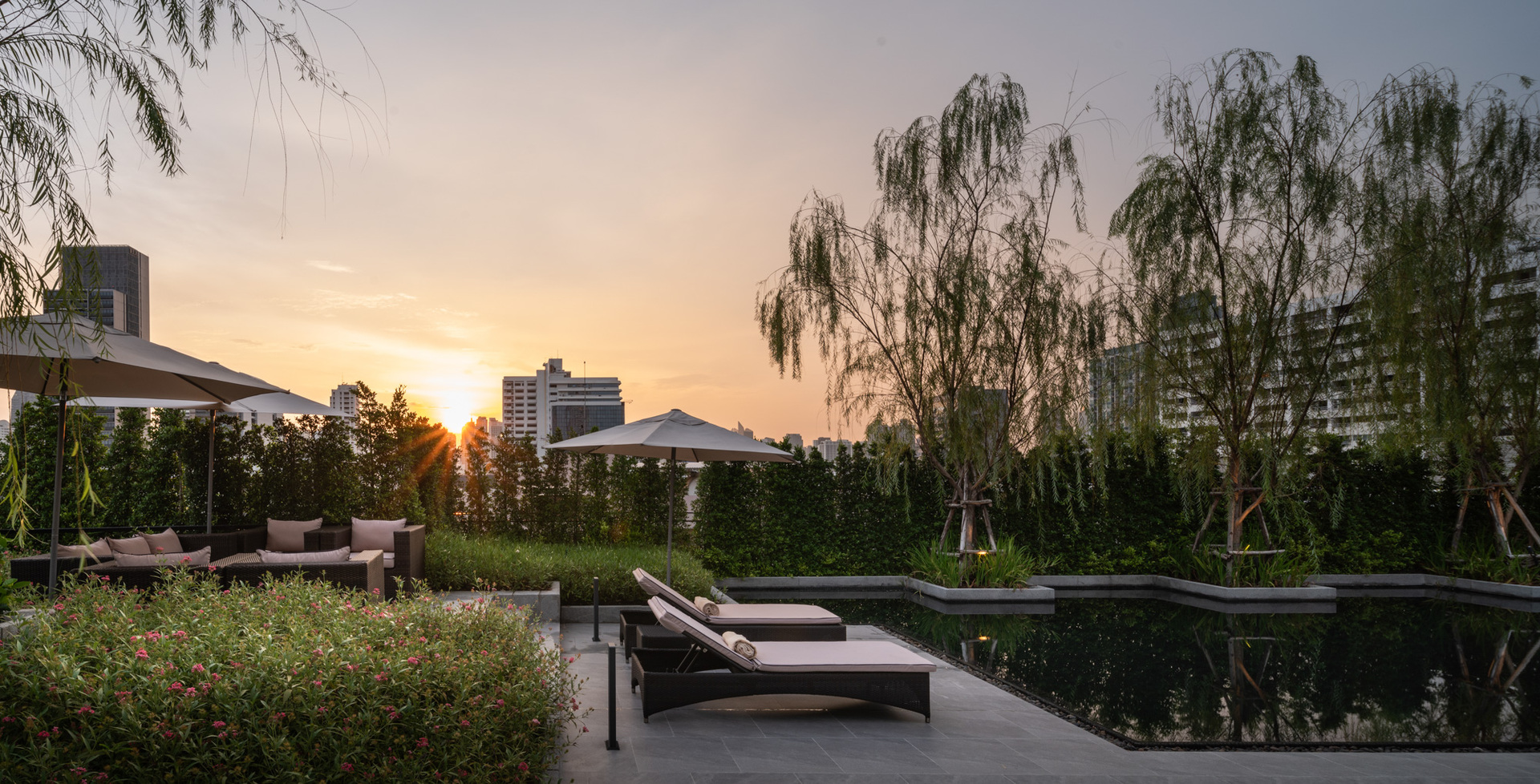 Facilities and common areas are well-appointed and offer plentiful of green space (for that natural social distancing). The projects parking includes 103 spots, each unit comes with fixed parking: 1-bedrooms get 1 spot, 2-bedrooms - 2, 3bedrooms - 3, and duplexes - 4.
The project is pet-friendly.
Facilities
The project has all the facilities you'd expect from a condo of this level (except that you usually have twice as many families to share them with):
Salt water swimming pool and jacuzzi
Outdoor BBQ area
Playground
Fully equipped fitness centre
Steam and sauna room
Yoga area
Business center
Parking (200%)
Key features
Central location
Pet-friendly
Freehold
2021 Year Built
Project information & amenities
Security
Parking
Children playground
Communal swimming pool
Kids pool
Garden
Sauna/steam room
Yoga/meditation studio
Investment highlights
Prime location in a quiet cul-de-sac in the heart of Sathorn
Definition of exclusivity and privacy: only 51 spacious unit across 2 buildings. 200% car parking.
Very reasonable common area fees for the project of this level
Pet-friendly.
What is nearby
We're not exaggerating when we say that La Citta Delre Thonglor 16 is located in the very heart of Bangkok. Thonglor is one of the capital's most prestigious and popular areas, a place to be, famous for its walkable green streets, high-end restaurants and bars, trendy boutique stores and contemporary community malls. Most of those are located in the middle of Thonglor road - which is where soi Thonglor 16 and La Citta Delre happen to be.
You'll have everything at your doorstep. Without even listing individual restaurants, bars, shops etc, here are some bigger ones:
72 Courtyard dining complex - 350 m
J Avenue - 400 m
The Commons lifestyle mall - 450 m
Eight Thong Lo - 600 m
DONKI mall - 950 m
Samitivej International hospital - 1 km
Wells International School - Thong Lo Campus - 2 km
You can learn more about Thonglor in our neighborhood guide: https://sunwayestates.com/article/thonglor
Shopping
Health & Wellness
Schools
Eat & Drink
Fifty Fifth Thong Lo
Modern indoor mall
The Commons
Contemporary community shopping space with eateries and art spaces
DONKI Mall Thonglor
Popular mall with many Japanese stores
J Avenue
Chic, airy retail and dining complex
Samitivej Hospital
One of Thailand's best international hospitals
Wells International School - Thong Lo Campus
International School
72 Courtyard
Thonglor's hip lifestyle complex is a home to some of the city's noteworthy restaurants and bars
Units
| Unit | Price | Bedrooms | Bathrooms | Size m2 | Floor plans |
| --- | --- | --- | --- | --- | --- |
| Two Bedroom | ฿ 34,725,000 | 2 | 1 | 121.82 | |
| Three Bedroom | ฿ 62,743,000 | 3 | 1 | 213.64 | |
Developer profile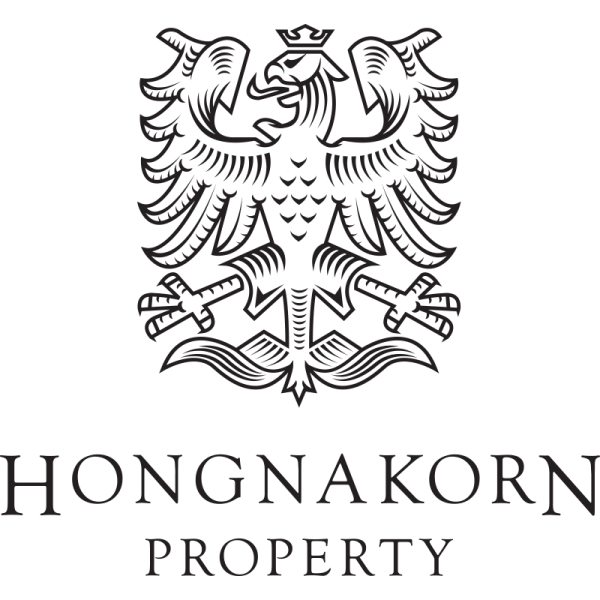 Hongnakorn Property Co.,Ltd
Works since 2003
Hongnakorn Property is a Bangkok developer of luxury urban residences. Their portfolio includes Sukhumvit 12 Bangkok Hotel and Suites, Chon Chalet Beachfront Villa and La Citta Delre Thonglor 16 luxury condominium.
The developer strives for timeless appeal via the combination of understated, clean and modern design with a great eye for details and functionality.