Hyde Heritage Thonglor - timeless luxury living with unparalleled amenities in Thonglor
Condo
1 – 4 Beds
1 – 5 Baths
Property description
Hyde Heritage Thonglor is a 45-story luxury condominium with a unique neoclassical design located on a Sukhumvit road in Thonglor area.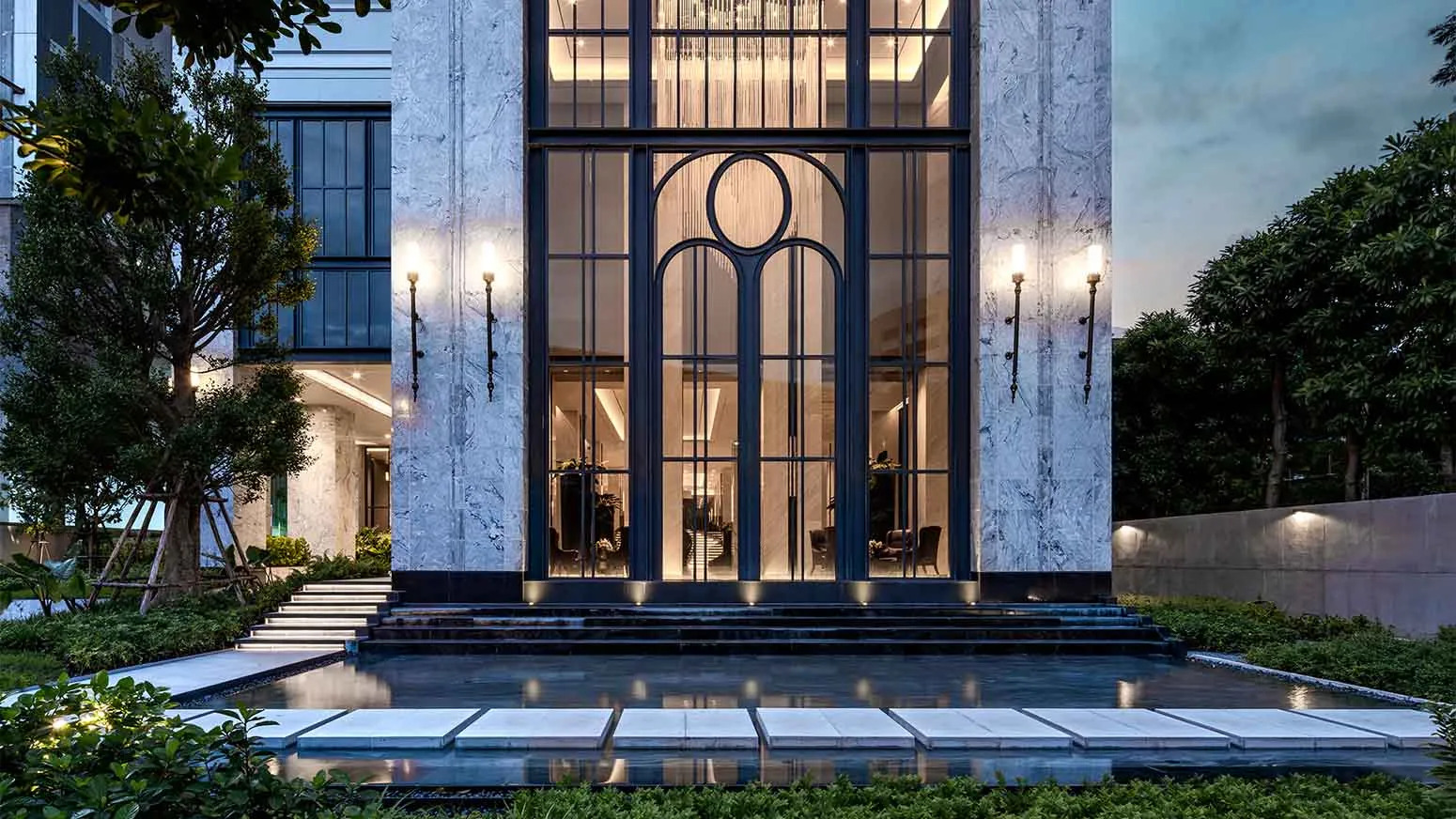 Hyde Heritage Thonglor is a single 45-storey tower, that includes 311 freehold condominium units. The project sits on just over 2 rai of land.
The developer designed Hyde Heritage with an inspiration from classical European architecture, aiming to create not just a living space, but a part of the family legacy that could be passed down the line to the next generations. Timeless, fine-art architecture and design make the project stand out among the competition and the high-quality materials and uncompromising craftmanship ensure longevity.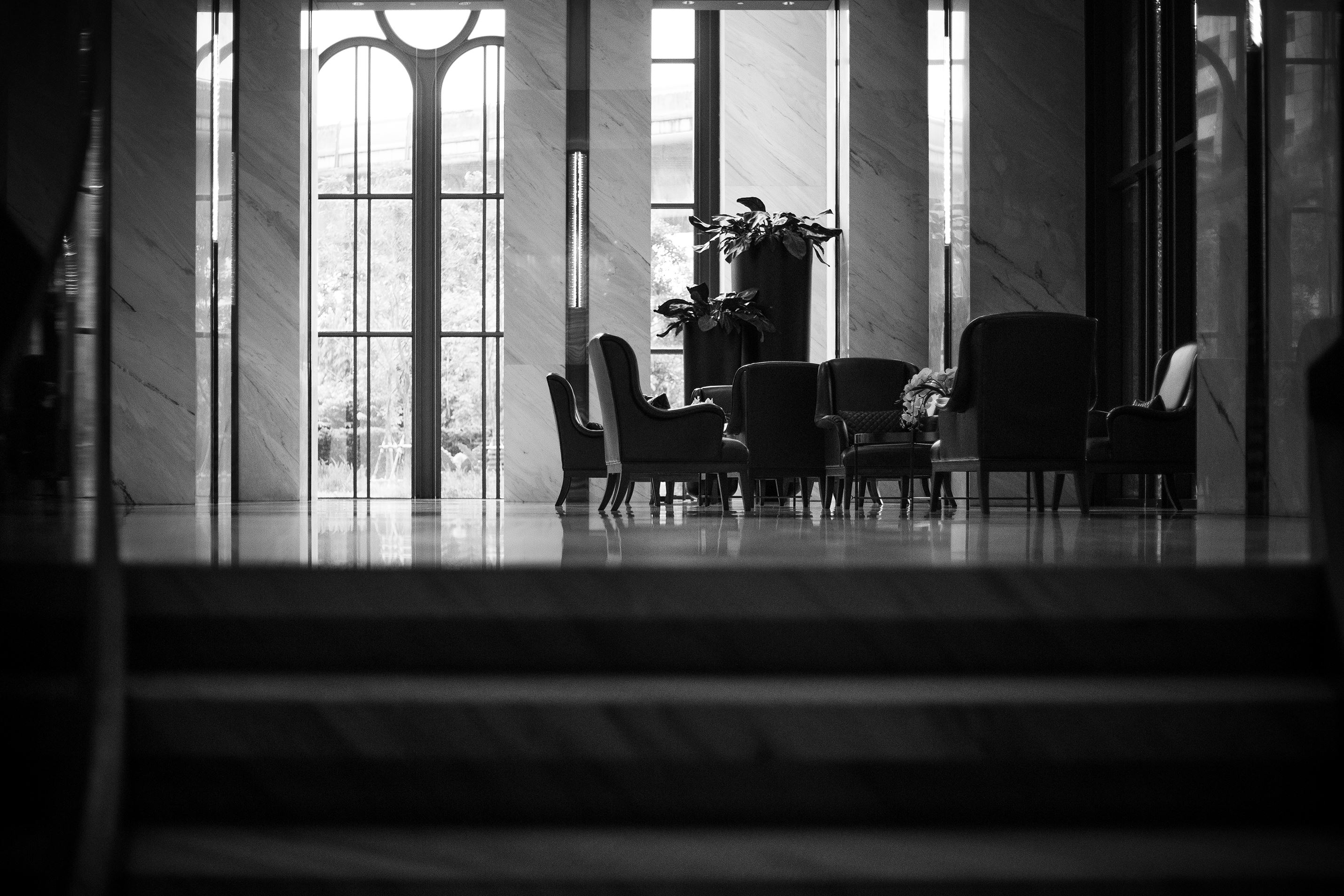 The project employs Compass Hospitality for building management and Hyatt Regency for on-demand à la carte services, ensuring five-star hospitality in the comfort of your own home.
The units currently available in the building (as of fall 2023) range from 53 sqm 1-bedrooms to 243 sqm penthouses. All apartments in Hyde Heritage offer open-plan living spaces, complete with luxurious kitchens and bathrooms, and are designed to achieve a practical yet refined aesthetic. Expansive floor-to-ceiling windows let in plenty of natural light, creating a bright and airy atmosphere that allows you to enjoy sweeping views of the city during the day or night.
Common spaces are meticulously designed to evoke classical, ageless Old-World elegance - from the hotel-style Grand Lobby at the entrance to the awe-inspiring 20-story tall Grand Lounge at the core of the building.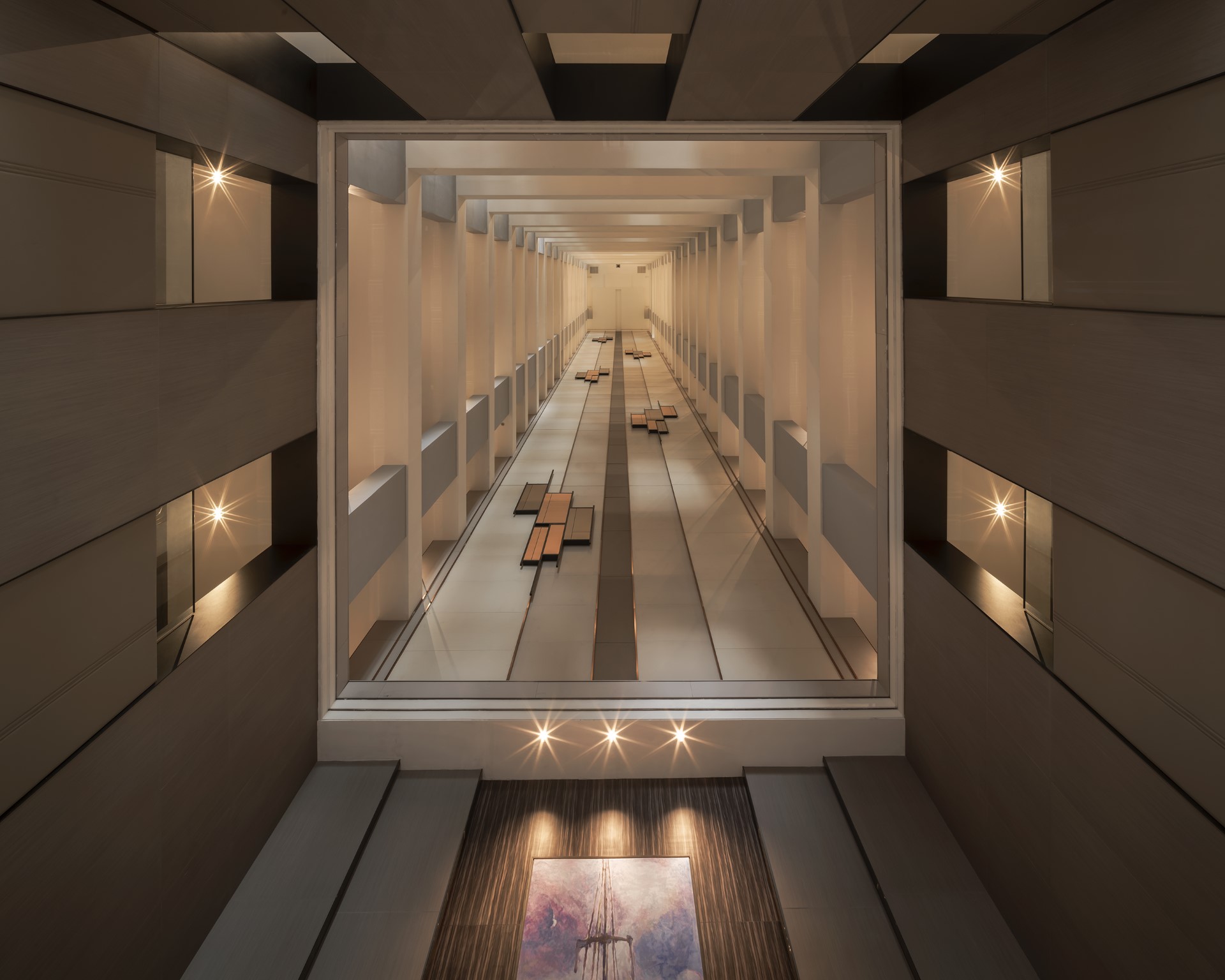 The building has 6 floors allocated for facilities; you can read the full list below, but it will suffice to say that it goes above and beyond to offer every creature comfort, with such highlights as a private cinema and a glasshouse for all your afternoon tea needs.
The project offers 100% parking ratio (non-allocated), in a state-of-the-art automated parking facility.
The project had been developed by a joint venture between 2 big Thai developers - Grande Asset Hotels and Property PCL and Property Perfect PCL - and a Japanese Sumitomo Forestry company (part of Sumitomo Group - one of the largest Japanese keiretsu, or business groups).
Facilities
Hyde Heritage has some of the most impressive facilities among any luxury condos in Bangkok (and that is a high bar to clear). An especially unique touch is 7th floor English garden with a teahouse overlooking Sukhumvit road.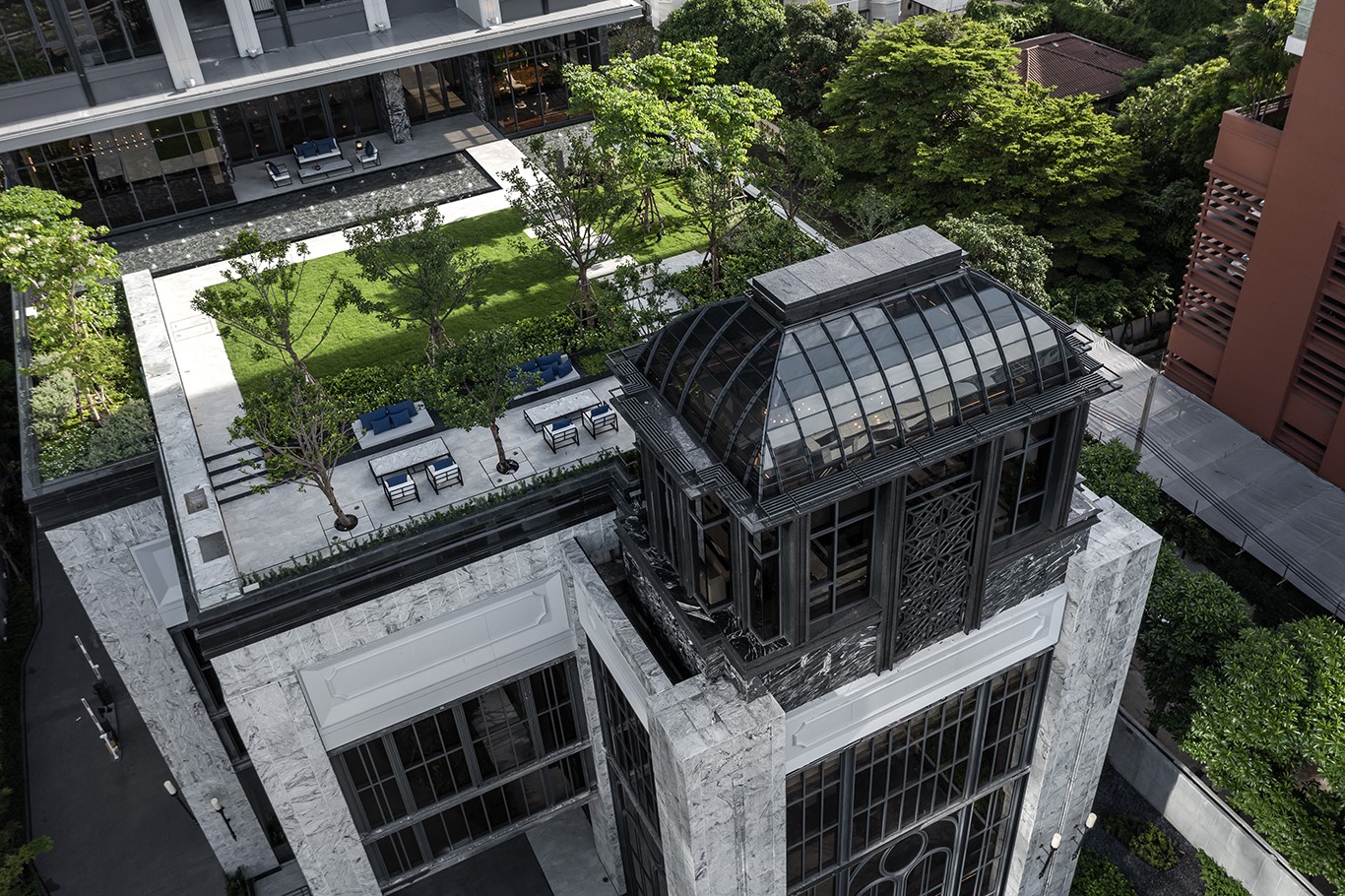 The facilities occupy 3 main zones across the building: basement 1-2nd floor host reception area, parking and services; 7th floor - most of social, business, relaxation and entertainment facilities and 39-41st floor are dedicated to fitness and health - as well as 360° swimming pool.
Basement Floor
L1 & L2 Floor
EV Charging Station
Supercar Parking
Automated Parking
Grand Lobby Lounge
Laundry room
Parcel Room
Private VIP Storage
Smart Lockers
7th Floor
Glass House Lounge
HYDE Garden
Grand Lounge
Co-Working Space
Library
Private Cheft Table
Kids ' Learning Space
Theater Room
Spa
Salon Room
Manicure & Pedicure
29th Floor
39th Floor
40th Floor
41st Floor
Grand Gym
Yoga Room
Experiential Golf Simulator
Services
The project has services and building management operated by Compass Hospitality and Hyatt Regency, including concierge services, butler services, tenancy management, activity management and on-demand services.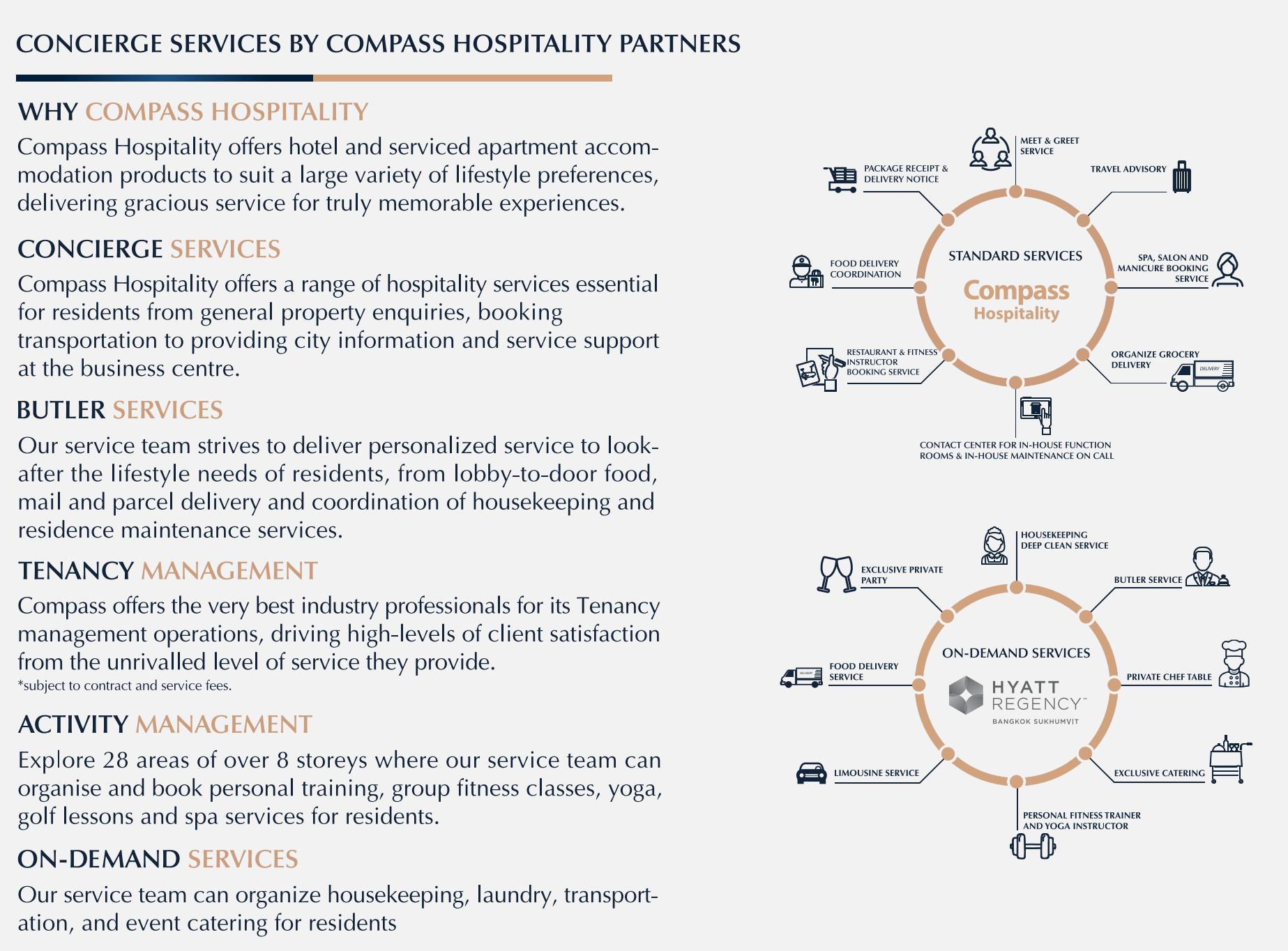 Key features
2022 Year Built
Freehold
Central location
400 m Distance to BTS/MRT
Hotel management
Scenic views
1 km Distance to international school
Project information & amenities
Reception
Fitness
Communal swimming pool
Kids pool
Children playground
Spa
Sauna/steam room
Yoga/meditation studio
Garden
Library
Jacuzzi
BBQ area
Meeting room
Screening room/cinema
Housekeeping service
Co-working space
EV chargers
Parking
Automated parking
Security
Kids room
Concierge
Investment highlights
Prime location just 400 m from BTS Thonglor, in one of the best and most sought-after residential areas in Bangkok.
Some of the best facilities among completed projects in Bangkok.
Great views from the facility floors and most units.
Very distinct neoclassical design that looks different from a typical modern glass skyscraper.
What is nearby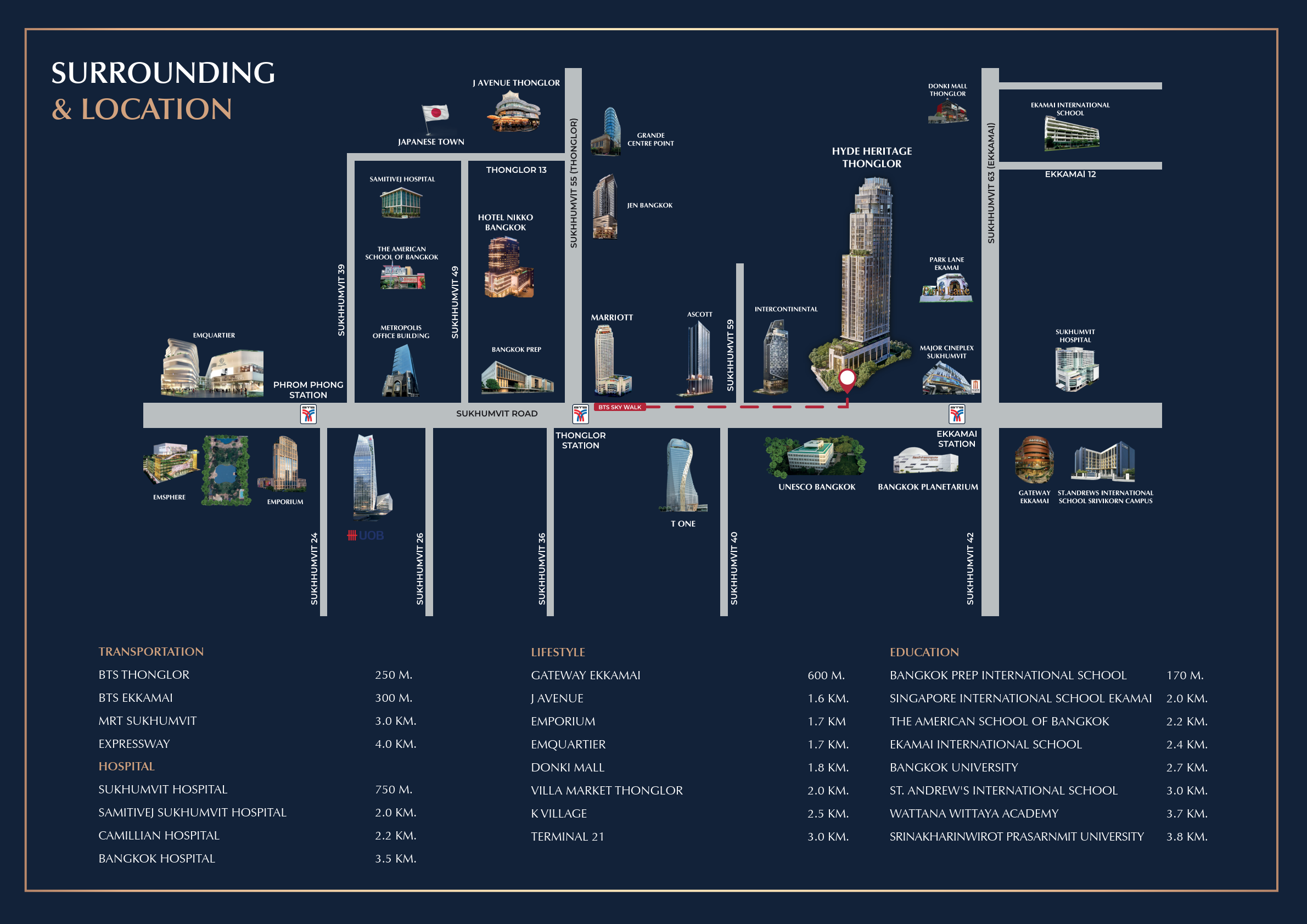 Hyde Heritage Thonglor stands directly on Sukhumvit road between Thonglor and Ekkamai areas, with an easy access to both.
Soi Thonglor is Bangkok's most popular and sought-after residential area, known for its high-end restaurants, bars, and clubs. Despite being well established, new infrastructure development is still ongoing, with the Thonglor BTS set to become an interchange for an upcoming Grey line of mass transit in 2023. Ekkamai had long been overshadowed by its neighbor Thonglor, but came into prominence of its own in the recent years. It has a thriving food and coffee scene, some of the best bars, and a strong expat community. Ekkamai, along with Phrom Phong, has a strong Japanese influence with many Japanese expats and businesses based here.
Hyde Heritage has every everyday necessity within a short walk:
Nearest BTS station: BTS Thonglor, 400 m (BTS Ekkamai is actually roughly within the same distance as well)
Nearest shopping mall: Gateway Ekkamai, 450 m.
👉 SUNWAY says:

While Thonglor doesn't have big shopping malls, it has many small community malls (which is how the residents prefer it, thank you very much). The nearest is Fifty Fifth Thong Lo in ~600 m.

And if that's not enough, the mega-shopping trifecta of Emporium, EmQuartier and upcoming EmSphere is just 1 BTS station (or 1600 m) away.
Nearest international hospital: Sukhumvit Hospital - 700 m
Nearest cinema: Major Cineplex, 190 m (Major Cineplex complex also includes a small mall, restaurants, gym and skating rink).
An interesting fact about the neighborhood: UNESCO Bangkok office and Bangkok planetarium are located right across the road from Hyde Heritage.
Transportation
Shopping
Health & Wellness
Schools
Lifestyle
Eat & Drink
BTS Thonglor
Station on BTS Sukhumvit line
BTS Ekkamai
Station on BTS Sukhumvit line
Eight Thong Lo
Compact & stylish community mall
Fifty Fifth Thong Lo
Modern indoor mall
The Commons
Contemporary community shopping space with eateries and art spaces
DONKI Mall Thonglor
Popular mall with many Japanese stores
Gateway Ekkamai
Popular shopping mall with variety of stores and Japanese restaurants
J Avenue
Chic, airy retail and dining complex
Samitivej Hospital
One of Thailand's best international hospitals
Sukhumvit Hospital
International Hospital
The American School of Bangkok - Sukhumvit Campus
International school
Trinity International School
International school
Major Cineplex Sukhumvit
Movie theater.
72 Courtyard
Thonglor's hip lifestyle complex is a home to some of the city's noteworthy restaurants and bars
Units
| Unit | Price | Bedrooms | Bathrooms | Size m2 | Floor plans |
| --- | --- | --- | --- | --- | --- |
| 1-Bedroom Type A3 | ฿ 13,260,167 | 1 | 1 | 43.52 | |
| 1-Bedroom Type B1 | ฿ 16,246,013 | 1 | 1 | 51.11 | |
| 1-Bedroom Type B2 | ฿ 17,239,268 | 1 | 1 | 52.80 | |
| 2-Bedroom Type C3 | ฿ 24,041,156 | 2 | 2 | 75.95 | |
| 2-Bedroom Type C4 | ฿ 26,026,519 | 2 | 2 | 78.92 | |
| 2-Bedroom Type C6 | ฿ 27,635,068 | 2 | 2 | 82.80 | |
| 3-Bedroom Type D1 | ฿ 42,216,376 | 3 | 3 | 110.92 | |
| Penthouse Type P1 (4-bedrooms, bareshell) | ฿ 120,000,000 | 4 | 5 | 243.80 | |
Developer profile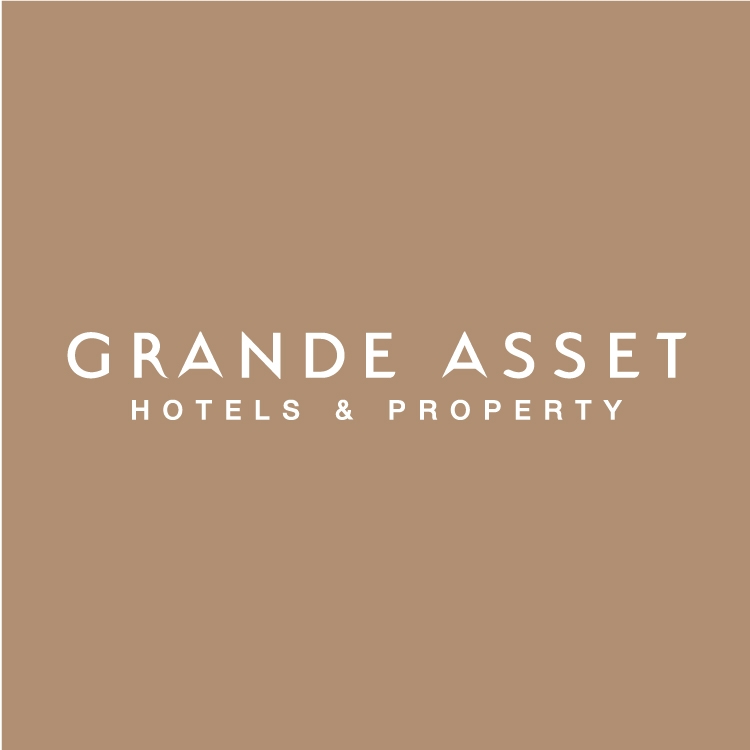 Grande Asset Hotels & Property PCL
Works since 1988
Grande Asset Hotels & Property PCL is a Thailand-based company focused on hotel, property development and rental businesses.
On the hotel side of the business, Grande Asset focuses on internationally and globally managed, 4- and 5-star brands such as Marriott International, and Hyatt International Corporation. Their portfolio includes The Westin Grande Sukhumvit, The Royal Orchid Sheraton Hotel and Towers, Hyatt Regency Bangkok Sukhumvit, Sheraton Hua Hin Resort and Spa, Sheraton Hua Hin Pranburi Villas among others.
For property investments, company focuses on condo development in prime locations along BTS and MRT in Central Bangkok, with its project including Trendy Condominium, Hyde Sukhumvit, Hyde Sukhumvit 11 and Hyde Heritage Thonglor.
Grande Asset had been listed on Thailand's Stock Exchange since 2004 (BKK: GRAND).