Radisson Phuket Mai Khao Beach - new beachfront condo-hotel development in Mai Khao
Property description
Radisson Phuket Mai Khao Beach is a branded beachfront condo-hotel in Mai Khao area.
Project's most obvious appeal factor is its west-facing beachfront location, that will let you enjoy spectacular tropical sunsets over Andaman sea daily, from the comfort of your chic, 5-star-level residence.
Radisson Mai Khao consists of 8 low-rise buildings (all are 4-storey, except for building 5 which has 3 floors) set on a spacious 4 Rai plot (~7872 sqm). The development includes 222 rooms, out of which only 110 are available for sale. The remainder will be owned by the project and operated purely as hotel rooms. An interesting side effect of this decision is that it allows to bypass the restriction limiting foreign freehold ownership in any condo to 49% of total building area: since over half of the units is owned by hotel, all remaining units can be sold as freehold.
There is a choice of 5-types of beachfront rooms for investors to purchase, ranging from 41 to 60 sqm. some of which feature a private pool or a freestanding bath. All are designed in a timeless Scandinavian style, with thoughtful touches that balance functionality and calm.
The property includes a range of upscale facilities, including two on-site restaurants, rooftop bar, 2 swimming pools (one expansive infinity pool and a second pool area located on the roof of the main lobby building), a professional gym, Thai spa, conference room and a kid's club.
Located in an unspoiled and exclusive beachfront location on Mai Khao Beach with tropical surroundings offering maximized privacy, the development is ideal for a luxury resort residence and getaway for visitors.
Radisson branding and management
The property will be managed by the Radisson Hotel Group, a globally recognized hospitality brand, with a stellar record of managing the operations of over 1,400 hotels worldwide.
All the owners will get Radisson Rewards card with Elite Platinum status for a period of 5 years. This can be utilized at Radisson properties throughout the world.
Apart from that the owners can enjoy the benefits of the rental management program. 6% guaranteed annual return is offered for the first 3 years.
From the 4th year onwards the owners can participate in revenue sharing program. The revenue split is at a ratio of 40% to the owner (owner pay only common area fee and tax only) and 60% to the management company. In either case the owner gets 14-day complimentary stay per year.
An important thing to note:
while 40% might sound low, here, unlike in the case of 60/40 or 80/20 splits some developers flaunt, we are talking about revenue sharing, not profit sharing
It needs to be noted that Radisson Mai Khao is an investment property. While the project offers freehold condominium ownership, units are not available for self-use and have to be enrolled into rental management program.
Key features
Freehold
Q1 2024 Year Built
Beachfront
Sea view
Hotel management
Branded residences
Project information & amenities
Security
Bar
Sauna/steam room
Spa
Restaurant/café
Communal swimming pool
Fitness
Kids pool
Meeting room
Parking
Investment highlights
Beachfront location with sea views from all units
Radisson hotel management and lifestyle bonuses
Good appreciation potential
Professional rental management program which includes guaranteed 6% rental return for the first 3 years.
What is nearby
Mai Khao is Phuket's longest beach, stretching from Nai Yang area almost all the way to Sarasin bridge. The main fixture of the area is Phuket international airport, located in the southern part of Mai Khao.
Overall, it's a relatively unspoiled and natural area, with Sirinat National Park occupying it's southern end.
Radisson Mai Khao is located on a serene stretch of the beach in the southern part of the area. You can get to Phuket International Airport, Turtle Village shopping complex or Blue Canyon Country Club within 10 minutes drive.
Health & Wellness
Transportation
Mai Khao beach
Beautiful and not overly busy 11-km long beach
Phuket International Airport (HKT)
International airport
Units
| Unit | Price | Bedrooms | Bathrooms | Size m2 | Floor plans |
| --- | --- | --- | --- | --- | --- |
| Deluxe Sea View Studio | ฿ 9,147,000 | 1 | 1 | 41.00 | |
| Premier Sea View Suite | ฿ 11,056,800 | 1 | 1 | 47.00 | |
| Deluxe Sea View Studio with Private Pool | ฿ 13,313,000 | 1 | 1 | 56.00 | |
| Premier Sea View Suite with Private Pool | ฿ 16,262,400 | 1 | 1 | 60.00 | |
Developer profile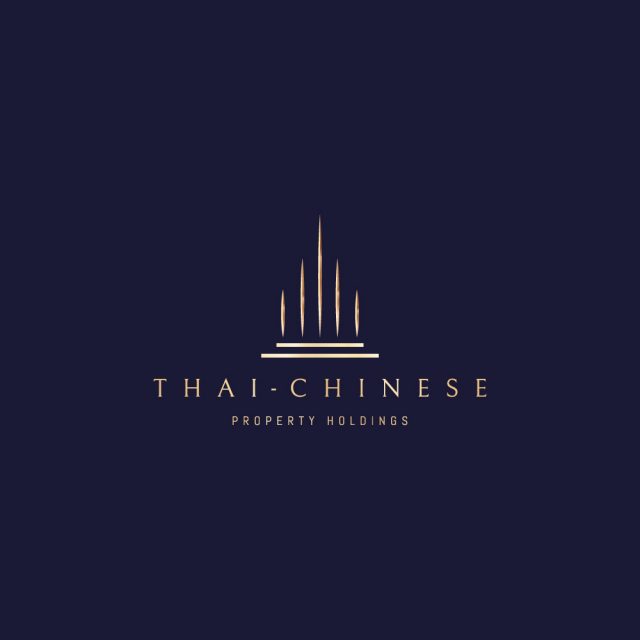 Thai–Chinese Property Holdings Co. Ltd
Works since 2019
Thai–Chinese Property Holdings Co. Ltd (TCPH) is a subsidiary of Aplan Properties Co., Ltd - a company with over 15 years history of residential and mixed-use development on Phuket. Aplan along with a number of partner set up TCPH for development of a 222 key resort on Mai Khao beach with branding and hotel expertise provided by Radisson Hotel Group.
TCPH employs industry-leading professionals for its projects, including CBRE as Sales & Marketing, Jones Lang LaSalle as property asset managers and advisors, PKF Tax as auditors, as well as hospitality industry professional design practices such as Soho Hospitality for our food and beverage outlet design, and WM Concepto as landscape architects.
Similar properties
Phuket
360 Virtual Tour
Guaranted ROI
Phuket
1 – 2 BD
1 – 2 BA
14333 m2